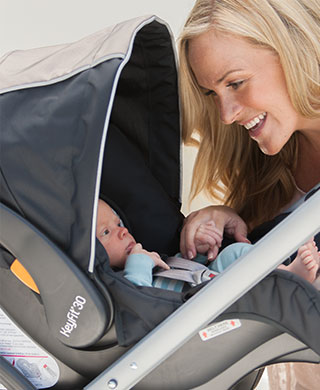 In its first mode for use with infants, a removable stroller seat converts Bravo™ into a lightweight car seat carrier.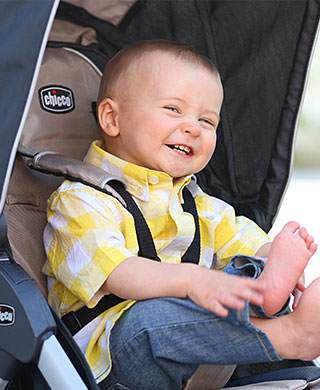 During the transition time when baby rides in the car seat but also likes to sit up and see, the KeyFit® easily clicks in and out of the stroller seat.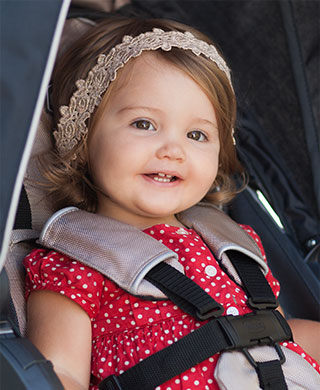 Even after baby outgrows the KeyFit®, the Bravo™ functions as a full-featured stroller for everyday travel up to 50 lbs.
The smartest quick-fold stroller in its class
Simply lift the handle under the seat and the front wheels swivel into position allowing a self-standing compact fold.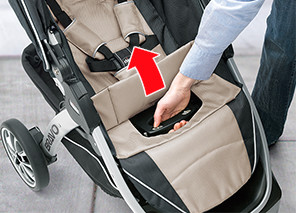 One-Hand Lift
Easy-to-reach fold and carry handle for quick and compact travel or storage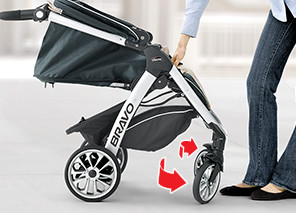 Smart Fold
Auto-swivel wheels rotate inward to ensure a compact fold, every time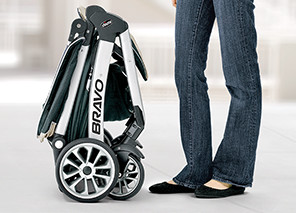 Self-Standing
Stands upright when folded for easier loading and unloading