Additional Information
Features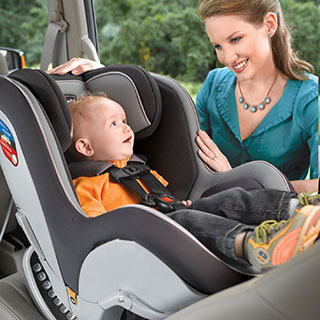 Rear-Facing
Accommodates newborns and growing toddlers in rear-facing position (5-40 lbs)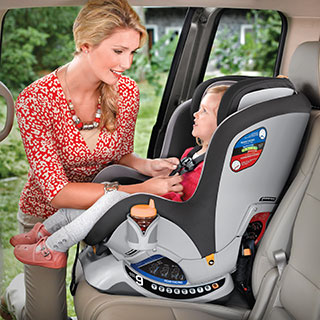 Forward-Facing
Converts to accommodate older children in forward-facing position (22-65 lbs)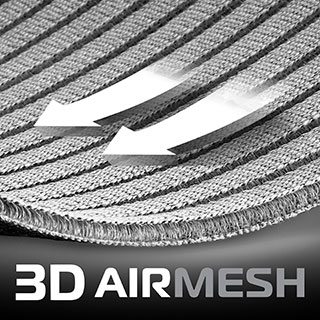 Breathable Backrest
Elevated airflow channels improve ventilation where kids need it most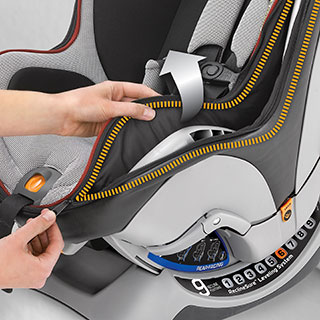 Zip & Wash Fabrics
Seat pad zips off easily and conveniently for machine washing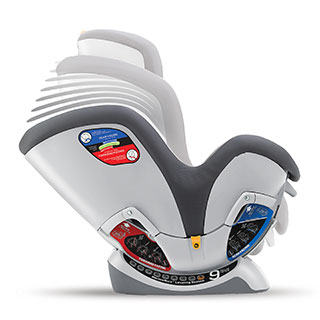 9 Recline Positions
Fits a wider range of vehicles in both rear-facing and forward-facing modes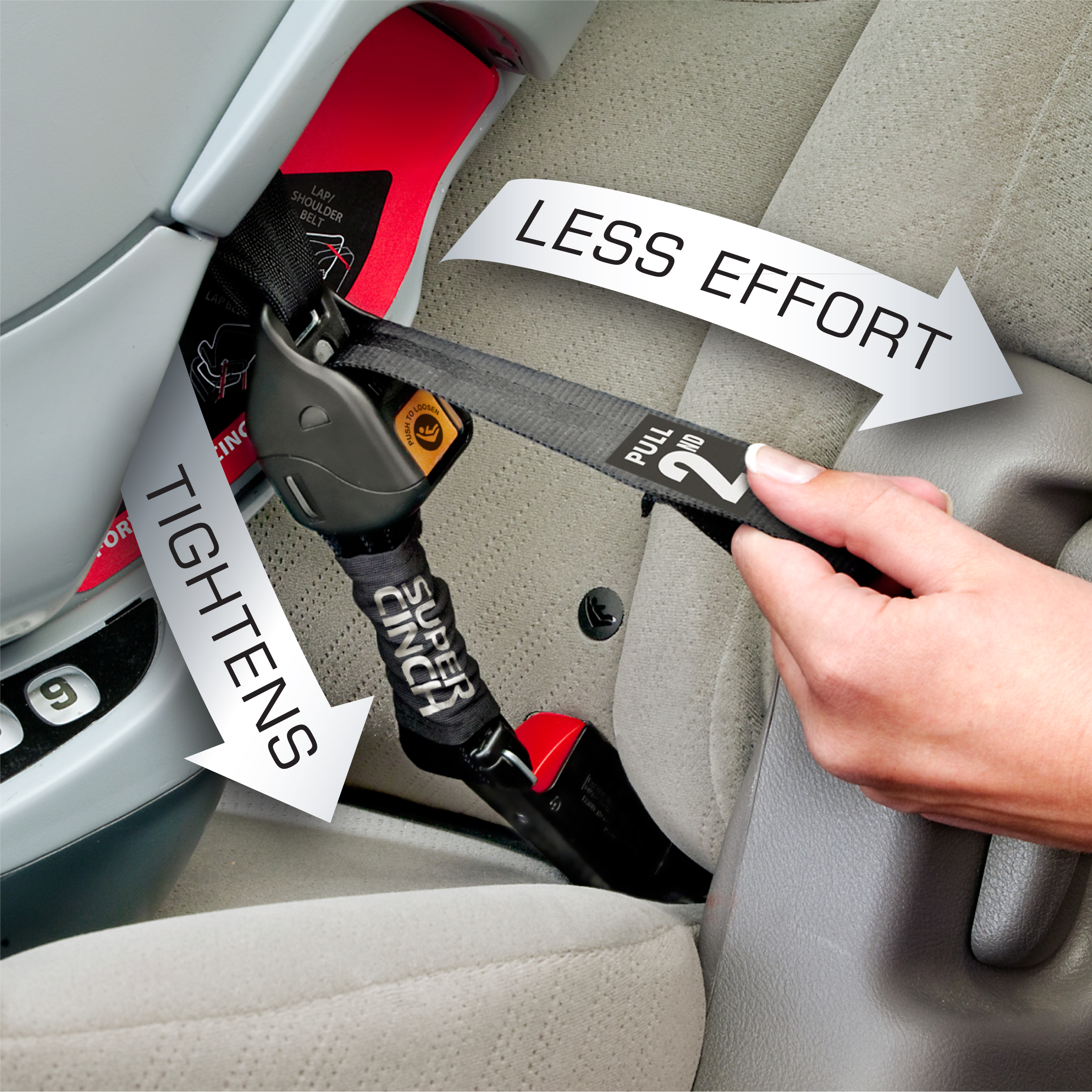 SuperCinch Tightener
Force-multiplying LATCH tightener helps achieve a tight fit with less effort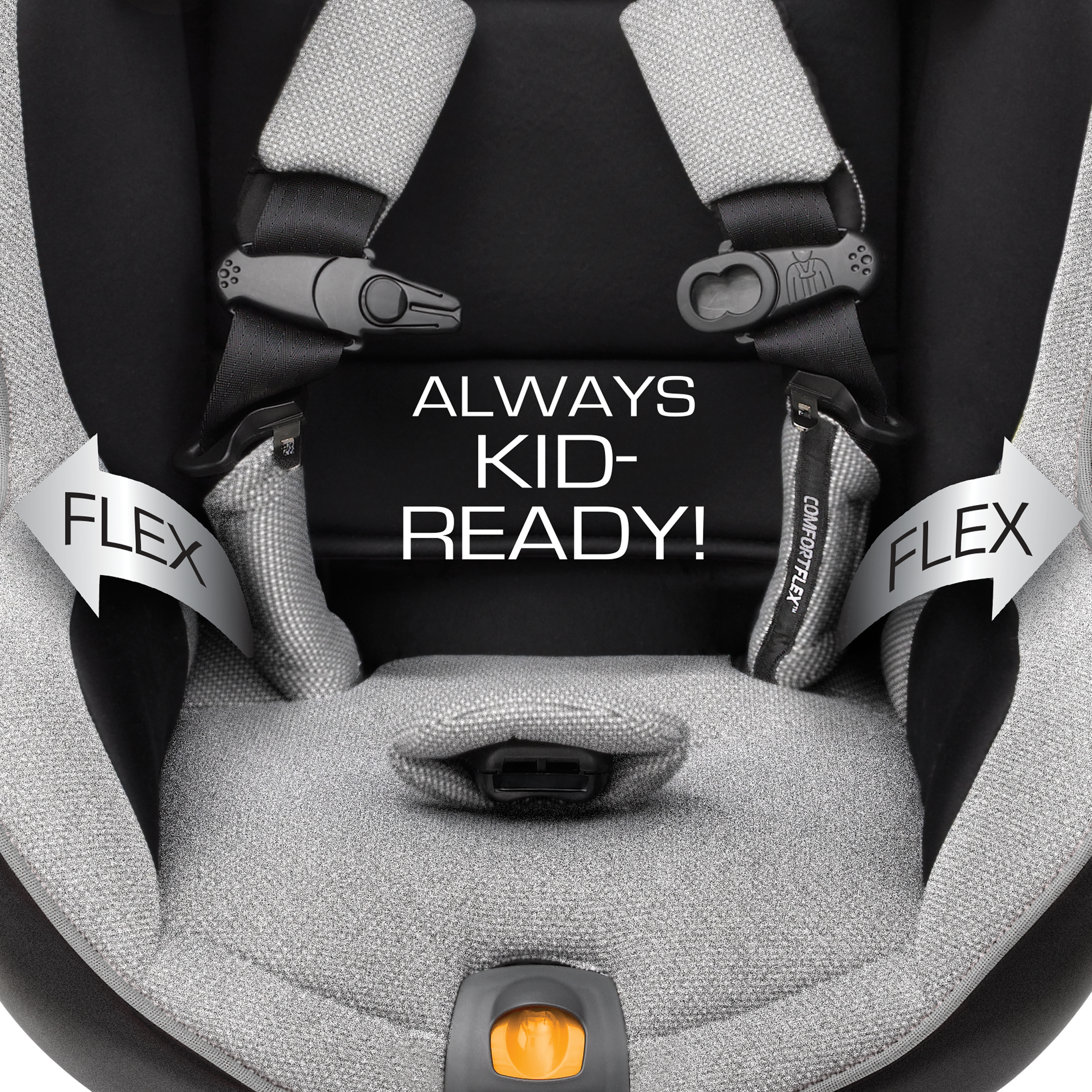 ComfortFlex Harness
Padded, flex-out design holds waist belt out of the way for easy in/out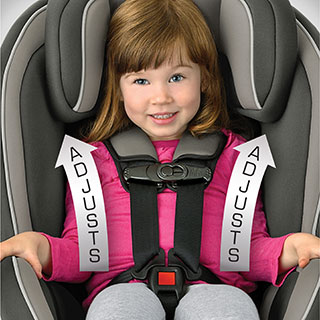 6-Position Headrest
Adjustable headrest and no-rethread harness provide room to grow
Videos
Description
The #1-rated Convertible Car Seat in America!
The NextFit® is engineered with innovative functionality to fit your vehicle and your child simply, accurately, and securely. NextFit® Zip Air also features a zip-off seat pad for machine washing and a breathable 3D AirMesh backrest.

Easiest to Install Correctly
NextFit® features a 9-position ReclineSure® leveling system and RideRight® bubble level-indicators to help achieve and verify proper angle in the vehicle seat. Premium LATCH connectors and a SuperCinch® force-multiplying tightener help achieve a secure installation with a fraction of the effort. (When it's time to switch from rear-facing to forward-facing, the LATCH strap passes easily through the built-in slide path for proper repositioning.) NextFit® also has integrated belt lock-offs for alternate installation with the vehicle seat belt.

From Newborn through Preschool
NextFit® is built for growth with a removable infant insert and a six-position headrest. As the headrest is raised, the shoulder strap position also raises and widens to accommodate growing children without re-threading. The harness also features a one-pull tightener and removable, machine-washable shoulder pads. For easier in/out, NextFit® Zip is equipped with a padded ComfortFlex® harness management system that holds both sides of the waist belt out of the way until the child is ready to be buckled.

NextFit® has a steel-reinforced frame and is lined with EPS energy-absorbing foam for superior side-impact protection.
ReclineSure® 9-position leveling system for an accurate fit in a wider range of vehicles
Dual RideRight® bubble level-indicators verify seat angle in both rear-facing and forward-facing modes
Premium connectors and a SuperCinch® tightener help achieve a secure installation with LATCH
Breathable 3D AirMesh backrest with airflow channels for improved ventilation
Zip & Wash seat pad easily zips out from shell for machine washing
Padded ComfortFlex® harness system keeps both sides of waist belt out of the way for easy in/out
6-position headrest and no-rethread harness with one-pull tightener
Removable infant insert accommodates infants from 5-11 lbs
Integrated slide path to reposition LATCH strap when converting from rear-facing to forward-facing
Steel-reinforced frame with EPS energy-absorbing foam is side-impact tested for superior protection
Usage:
- Rear-facing 5-40 lbs
- Forward-facing 22-65 lbs
Care and Maintenance:
Fabrics may be spot cleaned. Hand wash using mild soap and water, or machine wash in cold water on delicate cycle using mild detergent. Hang to dry. For plastics, sponge clean using warm water and mild soap; towel dry.
Fashion
The Ventata collection aims to surround your child in cool comfort with our new breathable 3D AirMesh™ fashioned in a stylish grey hue. Paired with a striking deep teal and premium charcoal leatherette accents, Ventata evokes a calming, crisp combination that is sure to keep your child happy on-the-go.
Specifications
Assembled Product Dimensions: 21" x 19" x 29.2"
Assembled Product Weight: 25.1 lbs
Ship Weight: 31 lbs.
Carton Dimensions: 20.75" x 19.4" x 26.5"
Product Manuals
---
Reviews
NextFit Zip Air Convertible Car Seat - Ventata
is rated out of
5
by
13
.
Rated

4

out of

5
by
Jdball82
from
The tank!
Right out of the package, this product was impressive and I trusted that it was manufactured to the specifications and would do what it was intended to do, which is to protect my child. Setup was easy,however I was annoyed that the latch belt was already installed for rear facing and there were no directions to let me know how to remove the latch and transfer it to rear facing, oh well good thing for seat belts! Product is very heavy, and as someone who travels with family a lot on airplanes, I wouldn't recommend it for air travel...also bulky and not easy to hold. When putting my daughter in the seat, she seemed to enjoy her new car seat, so I was happy with that. Belt was easy to use...but the head support was tough to move up and down, had to use some elbow to move it. I liked the recline feature, better for napping daughter! For the head area, there seemed to be too much room between ear and pad, I'd like to see that brought in, feel like it'd make the head more stable and controlled. All in all, I trust the product, and I trust that it will protect my daughter in an accident, and like I said, that is all that really matters.
Date published: 2017-01-12
Rated

5

out of

5
by
abc1234
from
Lovechicco!
I bought this car seat because of Chicco's incredible reputation for safety after owning the Nextfit Infant carrier. I'm not disappointed. The padded harness system is easy to use and my toddler is actually comfortable--the straps and buckle do not dig into her skin. The head and neck support pads are a safety must and a perfect pillow rest for a cat nap. I love that I can loosen the straps easily by pushing the easy to reach button and he bottom of the seat. It is a heavy car seat--in a good way--sturdy and reliable. The fabric easily wipes clean and the cup holder has actually prevented several of my toddler's typical messes. fabric is soft and easily wipe-able (yes!). The seat is easy to install and switch from car to car, thanks to the bubble level indicators and latch connectors. I'd buy this product again.
Date published: 2016-12-20
Rated

5

out of

5
by
MamaOf2
from
Safe, Comfortable & Easy to use/clean
The Chicco NextFit Zip Air Convertible Car Seat is a "must have" in any vehicle that is transporting toddlers! The padded harness system is both comfortable for my toddler and easy to get her wiggly body in and out of the seat with ease. I love how the pads hold the lower harness out of the way so she doesn't sit uncomfortably on the buckles while I try to maneuver them from underneath her. I'm a big fan of the clip at the bottom of the tightening strap - makes grabbing and pulling with one hand to tighten the harness incredibly easy. The fabric is soft and easily wipe-able (yes!). The full zipper cover will definitely come in handy when needing to quickly remove the cover to wash after a spill or mess. The seat is easy to install and switch from car to car, thanks to the bubble level indicators and latch connectors- a necessity for our family as our son/daughter are easily able ride along with Nana without much planning ahead of time. It even fits comfortably in our Acura MDX allowing enough room for a second Chicco convertible seat and still room for a (small) rider in the middle. Both of our children (3 1/2 year old girl, 29lbs.; 1 1/2 year old boy, 21lbs.) comfortably and easily and SAFELY fit in this seat. And with the ease of instillation and ability to switch from rear to forward facing and simple-adjusting headrest system, we are able to use it for either child. So many great features in one car seat! An overall safe, comfortable and easy to use seat!
Date published: 2016-12-19
Rated

5

out of

5
by
deana1218
from
Easy to install!
We are very pleased with this car seat. We plan on buying more. Instructions were very easy and installed within 5 minutes. I like the holders that hold the straps to the side to get our daughter in the seat quickly. The zip out feature will be nice to wash the car seat.
Date published: 2016-12-18
Rated

5

out of

5
by
Pey123
from
The tank is awesome!
We call this car seat "the tank" because it is so well made and so durable compared to any of the other car seats we have bought in the past. You can tell by looking at and handling it how safe it will be. The fabric also unzips which is really great for when kids have accidents or spill food. It makes clean up so much easier. When you take the cloth off to wash it and actually get to see the components you can see very quickly what a good product this is. Overall very easy to install and even comes with some extras like an insulated drink holder. I'd highly recommend the product!
Date published: 2016-12-16
Rated

5

out of

5
by
meganrohall
from
Eased first time road trip fears!
My husband and I were getting ready to embark on a long, 14 hour drive to Myrtle Beach with our 9 month old...for the first time ever. He was beginning to outgrow his newborn carrier and seat and had done very well in it. We were really nervous about how he would do in a new, roomier seat for such a long time. He couldn't have been happier - and we are thrilled! We made many stops at rest areas along the way and were able to take him in an out of the seat with ease. Sometimes, we changed his reclining positions (there are NINE to choose from!!) which definitely helped give him new and different perspectives in a confined space and also made it easy to stick to his napping schedule. Installation was a snap, too!! Definitely took the stress out of car seat anxiety and worrying about baby's comfort! Also, very cool blue color and really like that we can change the cover as we add more children to our family.
Date published: 2016-06-15
Rated

3

out of

5
by
GrantJrFam
from
Great Idea, but Could Use Some Improvement
I purchased 2 of these car seats for my twins. I love the idea of being able to zip off the cover, the breathability, the 9 recline positions, & the easy install. I am a previous Chicco purchasing mama, so I felt like I was making the best choice. These are very pricey seats & so far I'm a little disappointed. My twins are 14 1/2 months old & have been in these seats for 2 months. The fabric is already looking pilly, it's snagging, & doesn't look very nice at all. I like to keep my baby's things nice looking, but that's not going to happen with these. For the money, I'd expect the fabric to stay good looking. I haven't attempted (but need to) to take the seat cover off to wash, but I can see a problem already, the cover over the moving headrest is not part of the zip off cover, which doesn't make sense considering this part will easily get dirty. I really hope it comes off easily. For the most part, the seat is easy to install, but when you take it in & out of the car it does seem to be a little more difficult to get that tight fit, the '1st Pull' strap is not easy to loosen & pull. Last, but not least, I'd say the headrest adjustment is not easy to adjust, it doesn't feel like there is anything to grasp while pushing the plastic piece that allows you to adjust it. I'm starting to feel like maybe these weren't the best seats I could've gotten.
Date published: 2016-04-17
Rated

5

out of

5
by
Behnkk77
from
Love my new chicco
I bought this convertible a week ago and have no regrets! I absolutely loved my Chicco keyfit 30 so I was excited to see they had the next seat for my son. The new super cinch makes installation a breeze with alot less effort! The adjustable headrest and shoulder straps makes it so much easier to adjust to my son's height without having to go behind the seat and mess with a splitter plate. As a side note, I love the color and the seat feels very comfy! A con of the seat is being able to tighten my sons harness while he is rear facing, the one strap is hard to pull at the right angle when it is basically smushed into the back of the seat. Overall, I will be sticking with Chicco for all my children's seats! Thank you Chicco for another great product!
Date published: 2016-02-25
bvseo_sdk, dw_cartridge, 16.1.1, p_sdk_3.2.0
CLOUD, getContent, 27ms
reviews, product
Questions
Where on the seats are the FAA certificate markings. Our Triple Play Sit n Stroll has that, but our Chicco does not.
All Nextfit car seats are approved for use in motor vehicles and in aircraft. This information is stated on a white sticker on the side of the car seat.
Date published: 2017-10-20
Does the Next fit Zip Air come with a cup holder or can one be added?
All Nextfit car seats come with a cup holder.
Date published: 2017-09-14
What is the difference between the 6 position and 9 position headrest?  Please specify the lowest and highest measurements for both.  I am comparing this w/ the other zip air IX, which has the 9 versus the 6 position head rest. TY.
Please contact our customer service department by phone at 1-877-424-4226 for assistance.
Date published: 2017-10-13
Does this car seat work for the Chicco Keyfit 30 car seat base or will I have to buy the base that comes with this one? 
The base is attached to the Nextfit car seat and is not removable. The Nextfit car seat will not fit into a Keyfit/Keyfit 30 base.
Date published: 2017-08-07
Will this car seat be compatible with one of the jogging strollers? If so which one?
The Nextfit car seat is not compatible with any Chicco stroller.
Date published: 2017-07-06
What is the difference between the NextFit Zip Air and the NextFit Zip ix Air?
The Chicco NextFit® iX Zip Air has the following additional features; - 9-position easy-adjust headrest and no-rethread harness accommodates growing children, - LockSure™ lock-offs for easier positioning and securing belt for installation with vehicle seat belt, - EasyPull harness tightener, - New Chest Clip. Thank you.
Date published: 2017-10-13
is this seat the same as the nextfit zip? Only with more breathable fabric? Safety features ect....
Yes, the Chicco NextFit® Zip Air™ Convertible Car Seat, new 3D AirMesh™ superior breathability meets the convenience of zip-off washability. The new 3D AirMesh™ Technical Performance Fabric with airflow channels for a more comfortable ride. A newly designed seat pad that creates airflow channels to maximize ventilation throughout the backrest where children need it most. Thank you.
Date published: 2017-11-06
Does the zip air only come in this grey & blue color?  I have a girl and would prefer a different (neutral color) in the zip air.  I know the nextfit zip has many color options but would like the zip air
At this time, Chicco NextFit® Zip Air™ Convertible Car Seat, 3D AirMesh™ is available only in the Ventata. If you should have any other questions, please contact Chicco Customer Service at http://www.chiccoshop.com/contactus or call at 1-877-424-4226. Thank you.
Date published: 2017-02-28
bvseo_sdk, dw_cartridge, 16.1.1, p_sdk_3.2.0
CLOUD, getContent, 26ms
questions, product
You May Also Like