Holiday Shipping Calendar
Want it by Christmas?
Use the calendar below to determine which shipping option you should choose so you get your order before December 25.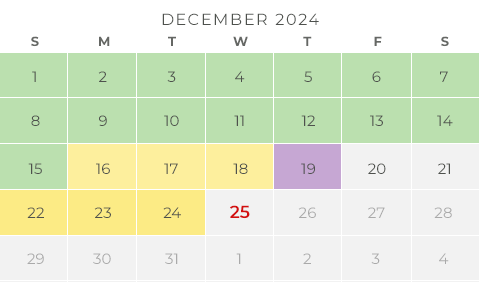 Select Ground Shipping

Select Express Shipping

Select Expedited Shipping
Orders placed between Dec. 23 and Dec. 25 will be shipped Dec 26
Orders placed between Dec. 26 and Jan. 1, 2020 will start shipping Jan. 2
Holiday Hours
Customer Service is open Monday - Friday, 8 am - 5 pm (EST) except on the days listed below.
Closed Tuesday, Dec. 24 - Wednesday, Dec. 25
Closed Tuesday, Dec. 31 - Wednesday, Jan. 1