The TRE Jogging Stroller is built to keep up with your fast-pace, active lifestyle!
Stylish everyday stroller and high-performance fitness jogger
Designed to accommodate children 6 months to 50 lbs, the TRE™ has a lightweight, sporty aluminum frame with an easy one-hand fold.
Ready for a stroll or a run
16-inch pneumatic rear tires and toe-tap, adjustable FlexCore™ suspension provide a smooth ride that runners will love! A full coverage extendable canopy, tinted peek-a-boo window, multi-position reclining seat, and an adjustable 5-point harness offer a comfortable and secure environment for your baby's earliest adventures. TRE™ also features 3 fold configurations: self-standing for the garage, flat for the trunk and compact for storage.
Attach a KeyFit® car seat
TRE™ features a removable stroller seat to create a lightweight KeyFit® car seat carrier for strolling with baby during the first 6 months. The KeyFit® securely clicks into the included bumper bar - with or without the stroller seat!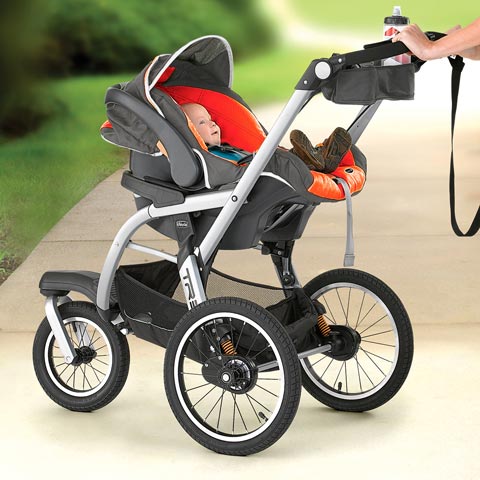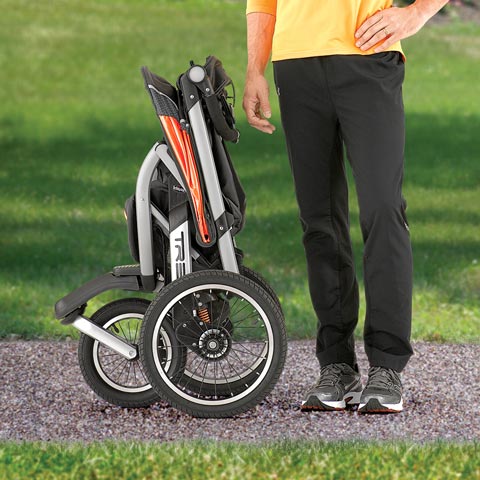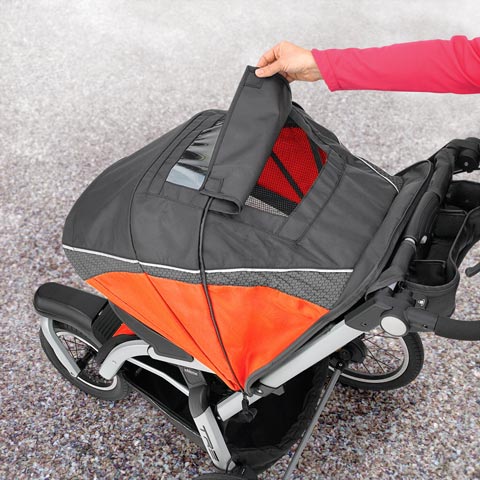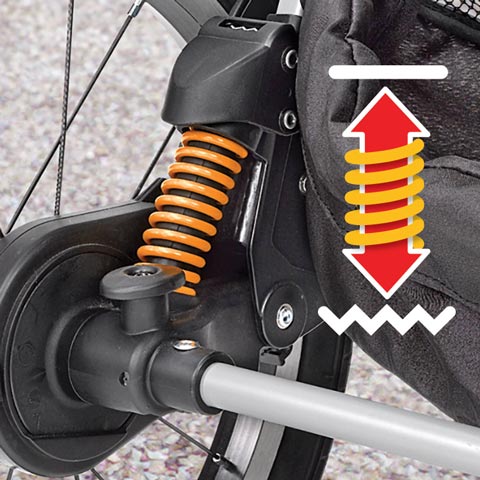 Everything at your fingertips
From braking to locking to adjusting, the Control Console makes it easy and convenient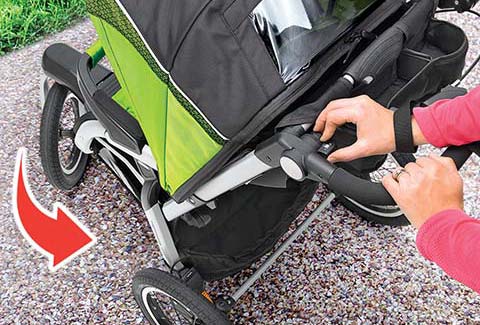 HAND-OPERATED
Swivel Lock
Quickly lock/unlock the front swivel wheel as you continue strolling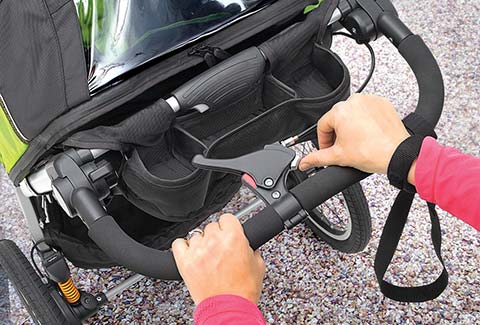 HAND-OPERATED
Park Brake
Easily lock/unlock rear stroller wheels without foot pedals that can get in the way of your stride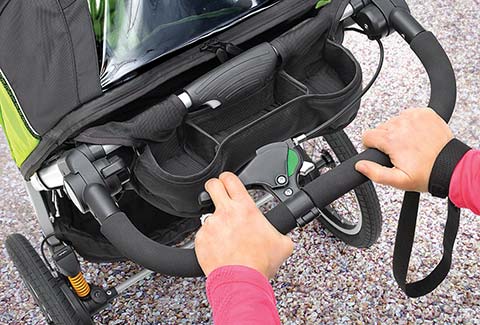 HAND-OPERATED
Decel Brake
Squeeze brake handle on console to slow stroller during activity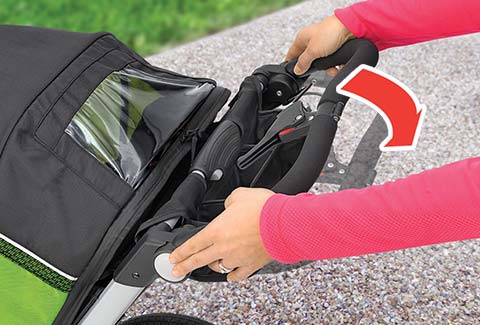 HAND-OPERATED
Handle Lock
Quickly lock/unlock handle position to adjust height for mom or dad
Ready to run
These videos walk you through how to use some of the TRE™ features