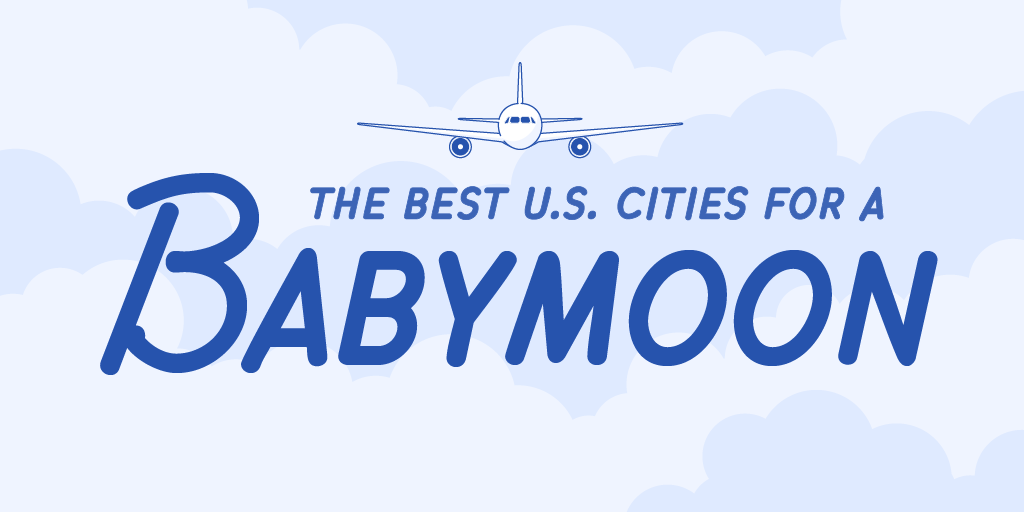 With new parents getting on average between five and six hours of sleep each night, it's no wonder that babymoons are all the rage. With the luxurious feel of a honeymoon and the relaxation factors of a staycation, parents are eager to recharge before welcoming a new member into their family. Whether you're in your first or third trimester, babymoons provide quality couple time before this major life change. Plus, you may not have to travel far, as the perfect getaway could be a city right in your own backyard!
Babies and parenthood require a whole lot of work. So, before you say hello to your new bundle of joy, we wanted to find the best babymoon destinations across the U.S. so you could enter into this new phase of your life rejuvenated and de-stressed! Our research factors revealed some of the best babymoon locations in the most unexpected of places! So, without further ado, keep reading to discover where to plan your next babymoon trip.
There you have it—the best babymoon destinations in the U.S.! We hope we've given you ample inspiration on where to plan your next trip to relax and reconnect with your partner before this major life change. Still, need to check a few more things off of your baby shower must-haves? Shop our products and get help picking out the perfect stroller for your new bundle of joy!