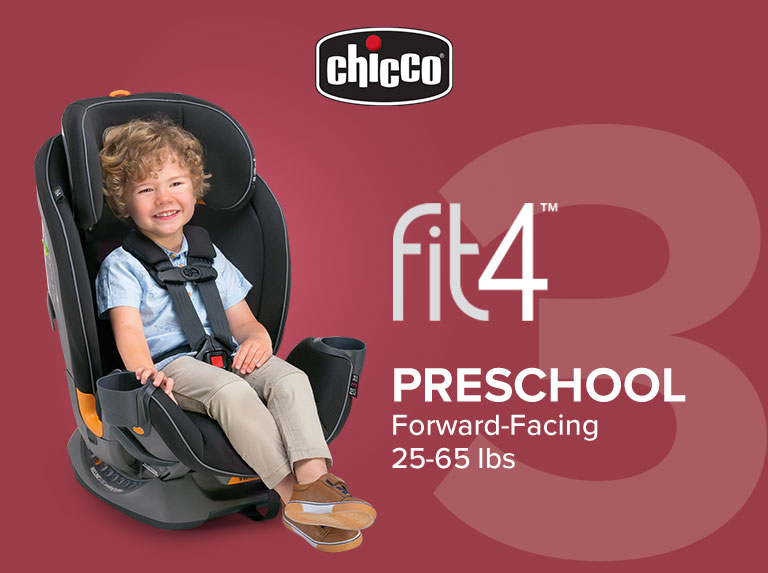 The Fit4™ Stage 3 is designed to fit PRESCHOOLERS comfortably and correctly in Forward-Facing Harness Mode.
. . . . .
Fit to Vehicle
For full details, refer to instruction manual
1.

Place your Fit4™ Car Seat Forward-Facing within an approved vehicle seating position

2.

Recline the seat so the bubble is within the Stage 3 color range

3.

Secure your Fit4™ to the vehicle using LATCH or Vehicle Belt, and install using the Top Tether.
Fit to Child
For full details, refer to instruction manual
1.

Ensure your FitKit™ is set-up correctly in Stage 3

2.

Loosen harness and position your PRESCHOOLER correctly within the Fit4™

3.

Buckle and tighten the 5-Point harness

4.

Check your work - View instruction manual
Chicco Customer Service