Additional Information
Replace the softgoods on your NextFit® Zip Convertible Car Seat for a fresh look and feel.
Your child's safety is our top priority. As a reminder, please never use a car seat that has been in an accident, even when there is no visible damage. Also, do not use the child restraint if any part of the harness is damaged.
Set Includes:
Seat Cover
Headrest Cover
Shoulder Pads
Compatibility
Compatible with the following NextFit® models:
XXX79319XXXXXX
XXX79019XXXXXX
XXX79493XXXXXX
Care and Maintenance
Fabrics may be spot cleaned. Hand wash using mild soap and water, or machine wash in cold water on delicate cycle using mild detergent. Do not use bleach, hang to dry. Cleaning Harness: Sponge clean using warm water and mild soap. Air dry. Do NOT machine wash.
For questions or help with assembly, please refer to the product manual or contact Chicco customer service at 1-877-424-4226.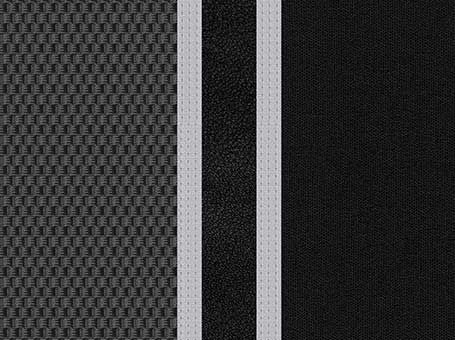 Andromeda
The Andromeda fashion evokes the sophistication and majesty of a nighttime sky. A luscious charcoal grey patterned knit is paired with a sleek black background and accented by an airy light grey knit. A classy black and white striped zipper completes the look.
You May Also Like