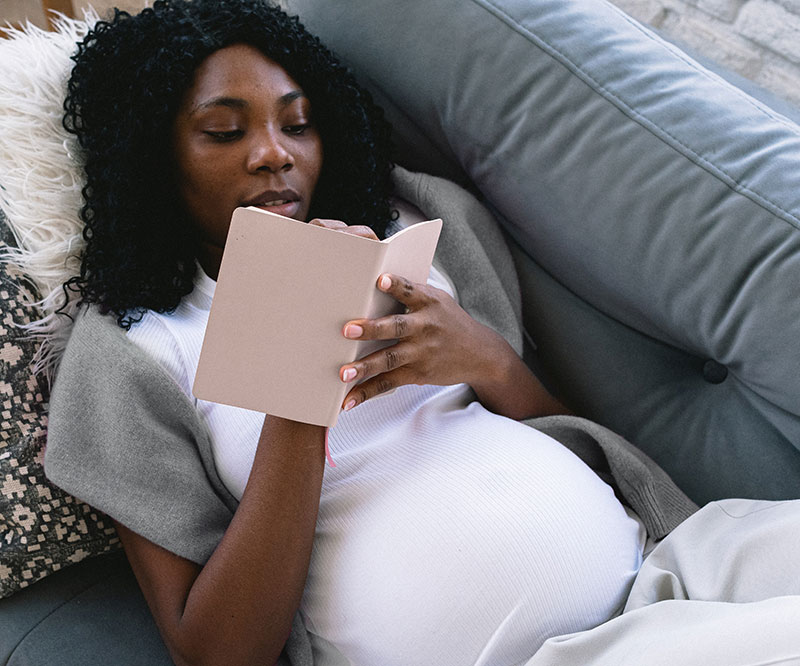 It's finally happening. You're about to welcome your baby into the world! And while you've undoubtedly put plenty of time and energy into nest building in order to prepare your home for baby's arrival, there's one more important thing to add to your to-do list: packing your hospital go bag.
Need some help getting started? We've got you covered below with our hospital bag checklist, plus advice about other things to have ready before you head to the hospital or birthing center.
To avoid any last-minute scrambling, it's a good idea to have your hospital bag packed and ready to go by the time you reach 36 weeks pregnant. There's always the possibility that your little newcomer will arrive early, and you'll gain peace of mind knowing that you're as prepared as you can be!
Save some room for a few last-minute items like snacks or your phone charger, but for the most part, your bag should be packed and ready to go so you can focus on other things (like taking care of yourself and getting some rest) in those last few weeks.
Your insurance card, photo ID, and any documents you'll need: The hospital will ask to see these when you arrive, so be sure to pack them in an easily accessible spot.
Birth plan: If you have one, make sure it's handy, so you can share it with your care team when you arrive.
Comfortable clothes: These are a must to ensure you're comfy while healing and caring for your new baby. Pack some loose-fitting favorites to wear during your stay, like a robe, nightgown, leggings or sweatpants, and a nursing tank top. Don't forget some warm socks!
Toiletries: Include shampoo, conditioner, soap, deodorant, chapstick, contact lenses (if applicable), a toothbrush, and toothpaste in your go bag.
Nursing supplies: You'll need nursing bras, pads, your breast pump (or check if your hospital has these available to rent), storage containers, and nipple cream if you plan to breastfeed.
Pillows: You can't be sure that the pillows the hospital provides will be suitable for you, so bring some tried and true pillows from home so you can be as comfortable as possible during your stay.
Slippers or comfortable shoes: You'll want something easy to slip on for those middle-of-the-night feedings.
Books, magazines, music, and a tablet: Load these items with comforting movies or shows that will help you pass the time. And don't forget chargers for any electronics
Clothing: You'll want a few onesies, sleepers, socks, and a hat. You might want to pick out a special going-home outfit for when it's time to leave the hospital.
Blankets: The hospital or birthing center will have blankets on hand, but having some extra cozy options with you is a good idea to keep your little one comfortable.
It may seem like a no-brainer, but you'd be surprised how many new parents forget this essential item! You'll need a car seat to get your little one home safe from the hospital, and will not be discharged from the hospital without proof of having a suitable one with you. So make sure it's on your list and in your car before you head off to have your baby!
Take advantage of the relative calm before your baby arrives to select a car seat and familiarize yourself with it as much as possible. Infant car seats include a base that can remain installed in your back seat and a removable bassinet-style carrier/seat that easily clicks in and out of the base unit. Many parents swear by our KeyFit® 30 ClearTex® seat (the top-rated infant car seat in America).
If you're planning to use your own vehicle, take your time and ensure it's correctly installed and ready to go. If you're taking a taxi, Uber, or Lyft, make sure you've done a few trial runs installing and uninstalling your car seat and keep it right next to yours and your baby's hospital bag.
The hospital or birthing center will provide many of the essentials you'll need during your stay, but being prepared with a well-stocked hospital bag will make your stay more comfortable. Knowing that you have everything you might need for your birthing experience, you can relax and focus on the life-changing task at hand: welcoming your new baby into the world! Check out more helpful tips on our Baby Talk Blog.