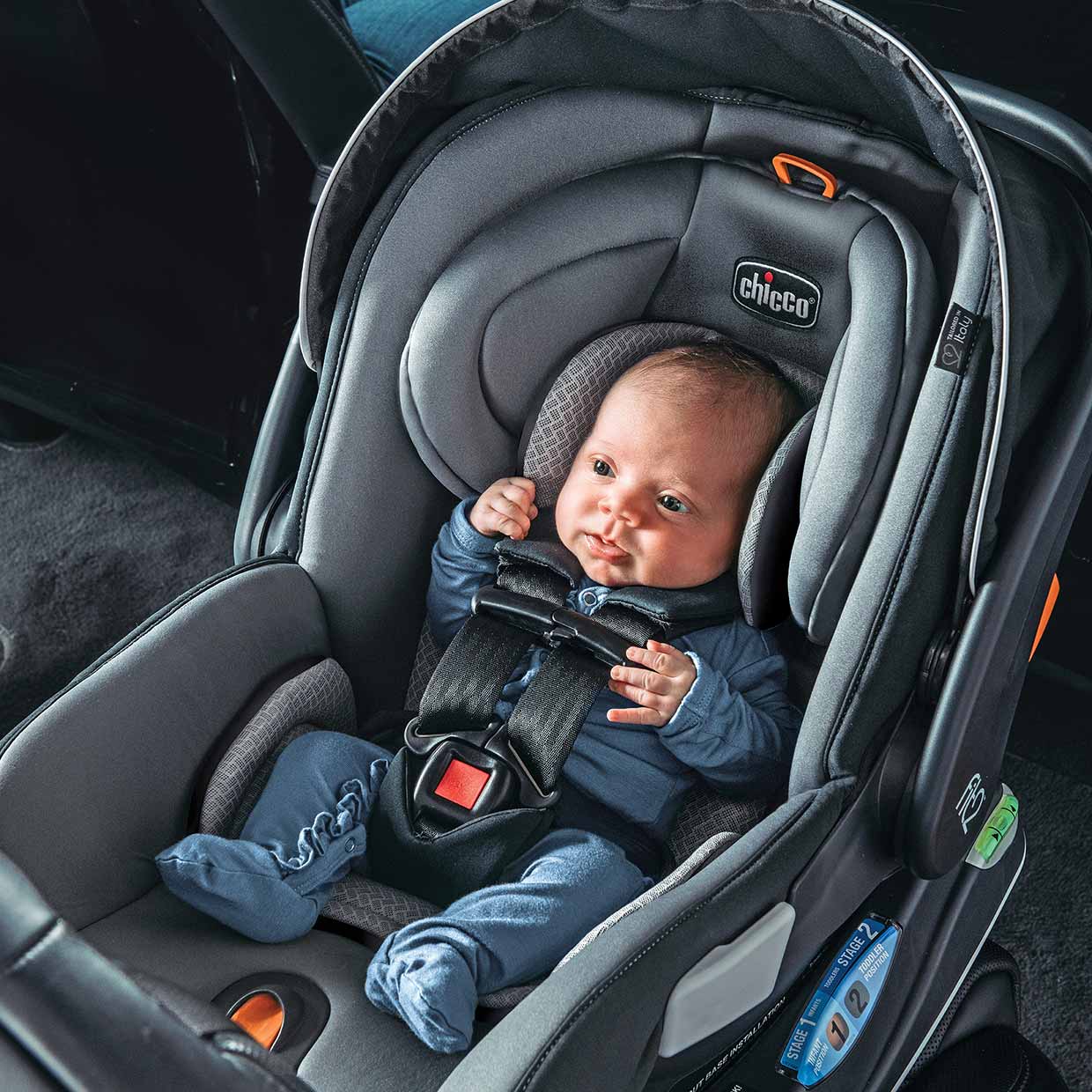 Ridesharing apps like Uber have revolutionized travel, making it easier and more convenient for everyone. And now, with the introduction of Uber Car Seat, traveling with your little one can be even less stressful. While life with a baby requires some extra planning, apps like Uber are here to help. With features like Uber Car Seat, you can find a special ride where the vehicle comes equipped with one forward-facing car seat designed for toddlers who are at least two years of age. So, sit back, relax, and enjoy the ride with these helpful tips and information. Who knows, you might even get lucky and find a driver who has your little one's favorite songs queued up for their enjoyment!
Yes! Certain vehicles with the Uber Car Seat service will have a car seat available for your child to use. This feature is only available in certain cities, like New York and is likely to come with an added expense (over $10 per ride, but this can vary depending on a variety of factors). Uber Car Seat vehicles are equipped with one single forward-facing car seat.
Uber requires that the child meets the following criteria if they use the Uber-provided car seat:
The child is at least two years old
The child weighs between 22 lb. and 48 lb.
The child's height is between 31 in. and 52 in.
Uber does stipulate that if your child is too small for their car seat then they'll need to ride in a rear-facing car seat, and if they're too big, then they'll need to ride in a booster seat and you must provide either option.
Since Uber Car Seat vehicles are equipped with one forward-facing car seat, this can pose a challenge if you're traveling with two or more children. If you have two or more kids, then you'll need to make accommodations and bring the proper type and amount of car seats with you. Remember, never forgo a car seat just because it's easier without it. Neglecting to use one is illegal and can place your little one in danger.
If your toddler meets the criteria above, then you're ready to request your Uber ride! To get started, follow the steps below.
Step 1: Download the Uber app and set up your profile. Pro tip: We recommend doing this ahead of time so everything is set up for when you need it.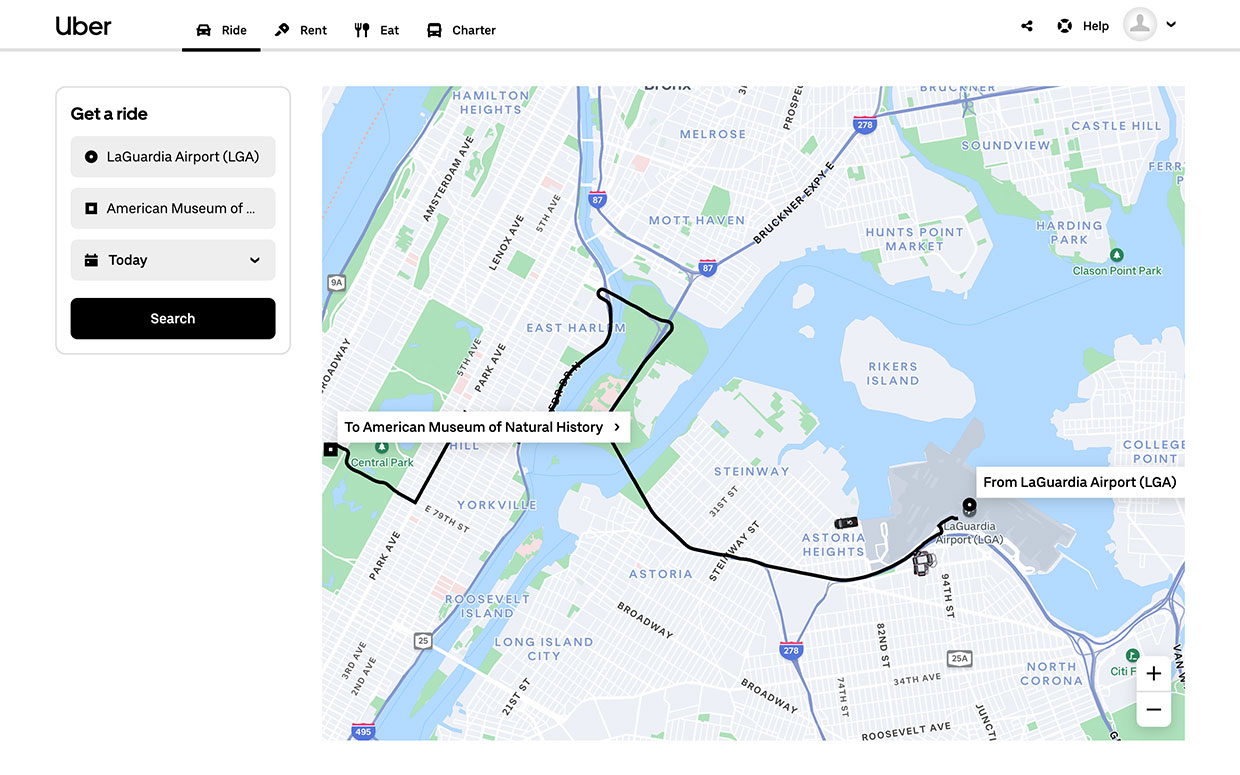 Step 2: On the Home screen, click "Where to?" (in the search bar) and enter your pickup and dropoff locations. This will take you to the "Plan your ride" section. Pro tip: You can allow Uber to access your precise location to make pickup a breeze. This can be configured in your phone's settings or during the initial app setup.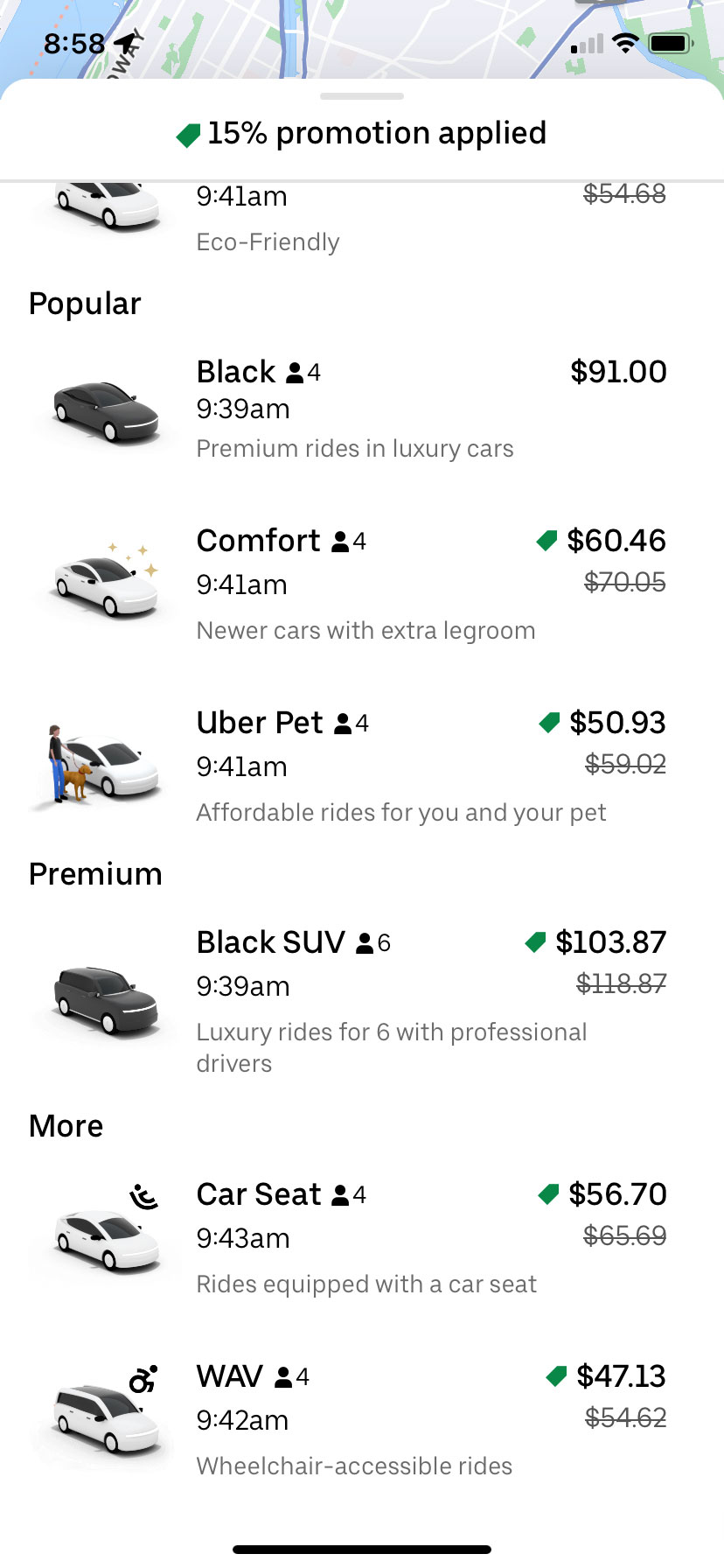 Step 3: You'll be automatically redirected to the "Choose a ride" screen. Here, you can swipe through a list of vehicle options and see the projected cost for the trip as well. Scroll to the bottom of the page where you can view even more options. Here is where the "Car Seat" feature is most likely to be listed (if one is available for you).
The "Car Seat" option will show how many passenger seats the car has and clearly indicates that the vehicle comes with a car seat. Aside from the projected cost of the trip, the app will also tell you how far away the vehicle is so you can plan accordingly. Simply select this option once you're ready.
Step 4: Enter your payment information (if you don't have a credit card on file yet) and pay for the trip. You can also give your driver a tip after the ride ends.
Step 5: Before you get into the car, you can verify the driver. "Verify Your Ride" is a safety feature that allows you to use a pin to make sure you get into the correct vehicle. This can be set up in the app under the "Safety" section in the settings. Once you've verified your driver, you can buckle your baby into the car seat!
If your precious peanut is under the age of two, then you'll need to bring your own car seat with you when you take an Uber. You'll need to use either an infant car seat, a convertible car seat, or an all-in-one car seat.
Rather than carrying your car seat around by hand, you can use our car seat travel bag that fits all Chicco car seats and allows you to easily roll the car seat, similar to a suitcase. We know that traveling with a car seat can be tricky. Check out our helpful tips to simplify outings.
How to Install Your Car Seat With the Vehicle Seat Belt in Rear Facing Mode
If you're bringing your own car seat with you, then you'll need to install it on your own. Before your trip, check your car seat's manual to learn how to properly install it and practice a few times at home. Every Chicco car seat can be installed in the backseat using the vehicle seat belt. The vehicle must have seat belt locking mode and be on a level surface.
Place the car seat in the car, making sure it's level. Pull the seat belt down and then thread the seat belt through the seat belt guide on each end of the car seat and then buckle the seat belt. Some car seats also have a shoulder belt guide you can use for more stability. At this point, the seat belt will still be loose and you'll need to slowly pull it out until it goes into locked mode. Push down on the car seat while tightening the seat belt and remove any slack.
To check for proper installation, hold the car seat on both sides and tug on it. Make sure that it moves no more than one inch in either direction. The carry handle should also be in the locked position and the car seat should be level. Once you've properly installed the car seat, you and your baby are ready to go!
Being a parent, you've come to expect the unexpected, which is why you may choose still to come prepared with your own car seat when using a ridesharing app. You might not have Uber Car Seat in your area, which means you'll need a backup plan. Whatever the case may be, prioritizing your child's safety should come before everything else.
Pro tip: With Uber, you can scan for rides ahead of time in different locations before paying. This way, you can see if there are any vehicles with car seats available and decide whether or not you should supply your own. Of course, factors such as the time of day or the day of the week you are searching may affect your available selection.
We recommend an infant car seat for any baby that meets its usage requirements. These car seats are extremely easy to install and comfortable for your little one! If you're using a ridesharing app, chances are you will also need a stroller to get around, which is important when planning a day outing or a road trip.
You can use a frame stroller that's designed to accept your infant car seat so you can maneuver around a city with ease. Our frame stroller is ultra-lightweight and has a compact fold so it can easily fit in your Uber's trunk. Travel systems are another great option and provide you with the ability to secure your infant car seat to the stroller for easy mobility.
If your little one is a little bit bigger, we recommend convertible car seats or all-in-one car seats. Our all-in-one car seats can be used from birth through booster (5-100 lb). Once your Uber arrives at your drop-off destination, you may also want to have a stroller. We recommend a lightweight stroller that has a compact fold, tons of storage, and suspension for a smooth ride.
Should You Alert Your Uber Driver Before Pickup?
It never hurts to alert your Uber driver that you'll need a few extra minutes to strap your baby into their car seat or insert a car seat into their vehicle. This way you can set the expectation that they'll need to find a safe place to pull over to the side of the road, rather than briefly stopping for a moment while you hop into the vehicle. Parents can also choose a pickup location that's on a less busy street. Some Uber drivers may be experienced with installing a car seat and could lend a hand or place your stroller into their trunk to help you save time.
Be aware that ridesharing laws vary from state to state so you should always familiarize yourself with any laws or local ordinances. However, most (if not all) will likely require you to have a car seat for your baby.
Can Your Uber Driver Cancel Your Ride?
Uber drivers can cancel your ride if you don't have a car seat for your baby or lack the appropriate safety measures. If you do choose to bring your own car seat, make sure the car seat is appropriate for the child based on their weight and height.
Some children are content in their car seats while others remain fussy and tearful. Below are some helpful tips to help you and your baby enjoy the ride.
Keep a pacifier and other soothing accessories nearby to help keep your baby calm.
Check on your baby's temperature. Make sure they are not too cold or overheated.
Sit with your baby in the backseat and distract them with music, a toy, or a book.
Feed your baby before the ride to make sure they don't cry due to hunger.
Ensure your baby is comfortable in their car seat. If possible, give them enough legroom, adjust their headrest, and make sure the car seat is at the appropriate angle.
Trying a new ridesharing app with your baby can be an adventure, but once you know what to expect, it can help to calm your nerves. Since there are only a limited number of Ubers with car seats, you might consider using a different app. Aside from Uber, Lyft is another popular ride-sharing app that offers a Car Seat Mode. In the same way as Uber, it requires the child to be at least two years old, weigh between 22 lb. and 48 lb., and be between 31 in. and 52 in. in height.
Lyft Car Seat Mode drivers are equipped with a forward-facing car seat and you are responsible for securing your child in the car seat. Each Car Seat Mode driver is tested on installing and maintaining their car seat and doesn't partake in the Car Seat program if they fail their test. Lyft charges an additional $10 fee when using this program.
Getting you and your baby from point A to point B in a comfortable, safe, and convenient manner is what matters most, regardless of which ridesharing app you choose to use. If your baby doesn't meet Uber and Lyft's car seat requirements, then it's a good idea to plan ahead and bring your own car seat with you. For more helpful tips and ideas, check out our blog!