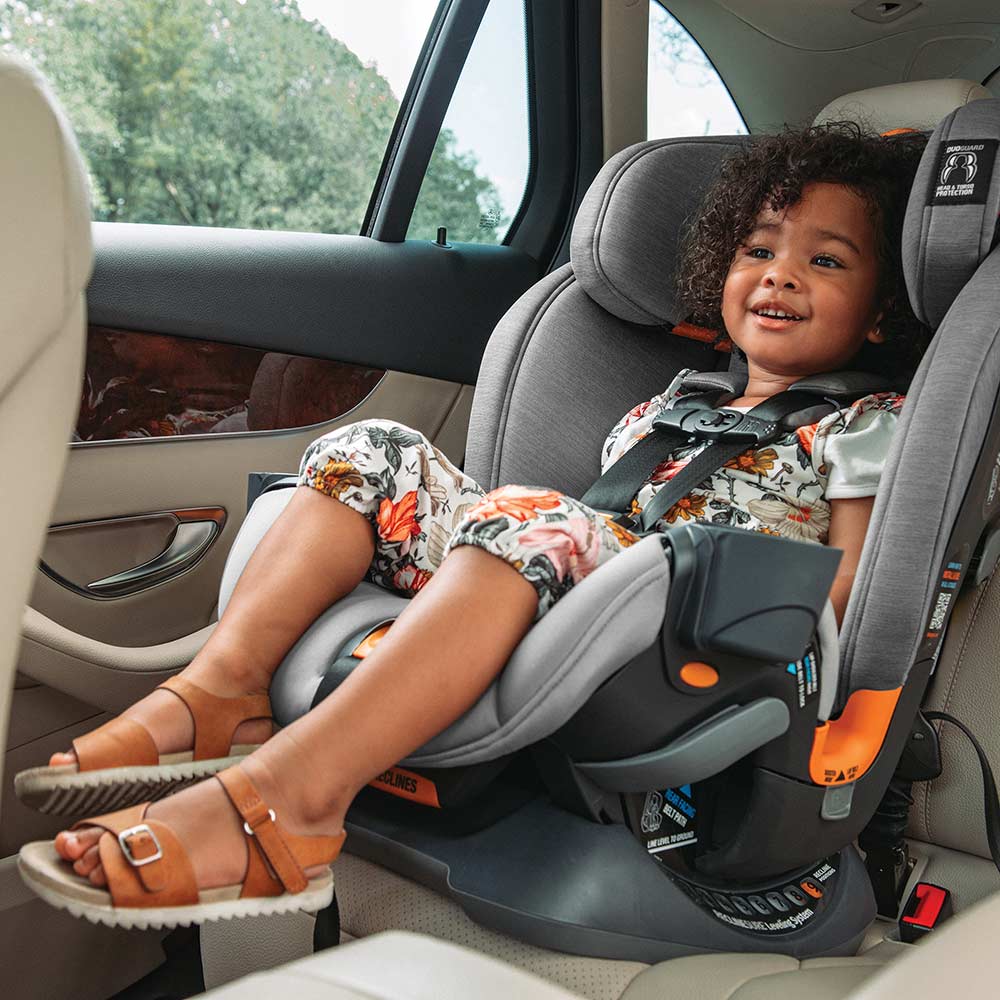 You may not realize it until the moment comes, but a car seat is one of the most important purchases you'll ever make. It's not until you're about to put your little one in the car for the first time that you appreciate how critical it is to have a car seat you trust. There are several different types of car seats, and the right one for your child depends on a few factors, such as your child's age and weight, as well as your vehicle type, to name a few. Below we'll go over the different types of car seats available and which may be appropriate for your child's age and weight.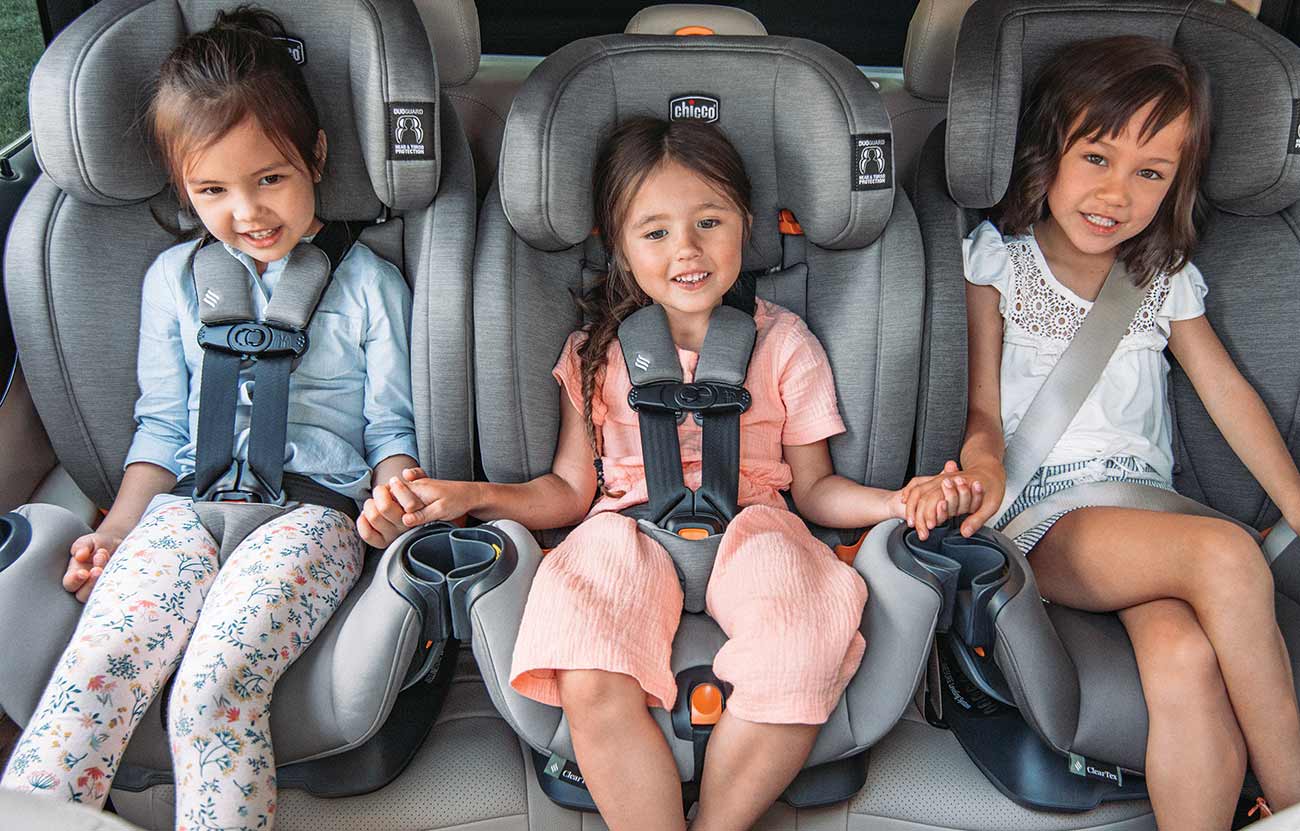 An All-in-One Car Seat has several advantages, such as versatility and a long duration of use. This seat can change from a rear-facing seat to a forward-facing seat (with a harness and tether) and to a booster seat as a child grows. Another advantage to the all-in-one option is that the car seat can be adjusted to accommodate the growth of your child from the infant stage to the booster stage. All-in-one car seats are designed to provide value and versatility for families who seek a one-and-done seat, as well as limit the carbon footprint. This is also a good choice for grandparents who may not transport the child all of the time, but want a seat when the grandkids come to visit.
What are the perceived disadvantages of the all-in-one car seat? Many parents (and their kids) like the idea of starting with a new car seat as the child "graduates" from one to the next. Moving up to a new car seat is seen as a milestone to celebrate. With the all-in-one, the child rides in the same seat all the way until they're out of a car seat. Keeping the same car seat clean through many years of constant use can also be a challenge.
Keep these considerations in mind:
Car seats expire. Be sure to check and follow your car seat's expiration date.
Follow installation instructions carefully. Your car seat will come with a guide from the manufacturer that you should adhere to. Be sure to check your manufacturer's website. Most have certified car seat technicians as customer service representatives and instructional videos.
Get help with installation. If you're unsure about car seat installation, many fire stations and local organizations have resources to help you.
Avoid bulky clothing. When loading your child into a car seat, it's recommended to remove bulkier clothing items like puffy jackets and simply put them over top of the harness if it's cold. In a wreck, harness straps will likely condense these items, causing the straps to be too loose to safely secure the child.
Stick to the backseat. Never put a car seat in the front seat of the vehicle.
Pass on used seats. Don't use a seat you don't know the history of. If a car seat has been in a crash, check with the manufacturer to see if it can continue to be used. If the seat does not have the manufacturer's label and instructions, don't use it.
Check recalls. Ensure your car seat isn't on a recall list, and follow the instructions for that car seat if it is on a recall list.
Which is the best car seat for you? The right car seat for your child is the one that fits your child, and your vehicle and will be easy to install correctly every time. There's no one seat that is considered the best. Even price alone is not an indication of the safest or most suitable car seat. You must take into consideration your child's size, your vehicle design, and your lifestyle needs when deciding which type of car seat is right for your family. Consult the National Highway Traffic Safety Administration's guide on ensuring car seat safety based on your child's age, weight, and height.
Chicco has car seat options for children of all ages and common sizes. Browse our car seats, bases, and boosters.