HOW TO CHOOSE A CAR SEAT
What is a harness + booster car seat?
A harness + booster combination seat transitions from a toddler to big kid car seat. Use the integrated 5-point harness until your child is big enough—at least 4 years old—to buckle up using the vehicle seat belt. Belt-positioning guides ensure a proper fit in booster mode, every time.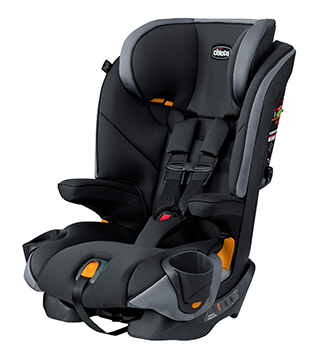 MyFit™
LEARN MORE
Harness+Booster Car Seat Checklist

Keep your growing toddler comfortable and content in a big-kid style seat that's equipped with the reassuring security of a five-point harness

Maintain five-point harness protection for as long as possible with a seat that converts; you choose when to transition to belt-positioning mode ( Before you transition, make sure your big kid is at least 4 years old and mature enough to buckle in using the seat belt )

Free up your convertible car seat for a younger sibling without rushing big brother/sister to the vehicle seat belt before you're ready

Harness+Booster car seats from Chicco do not have a removable backrest to create a backless booster