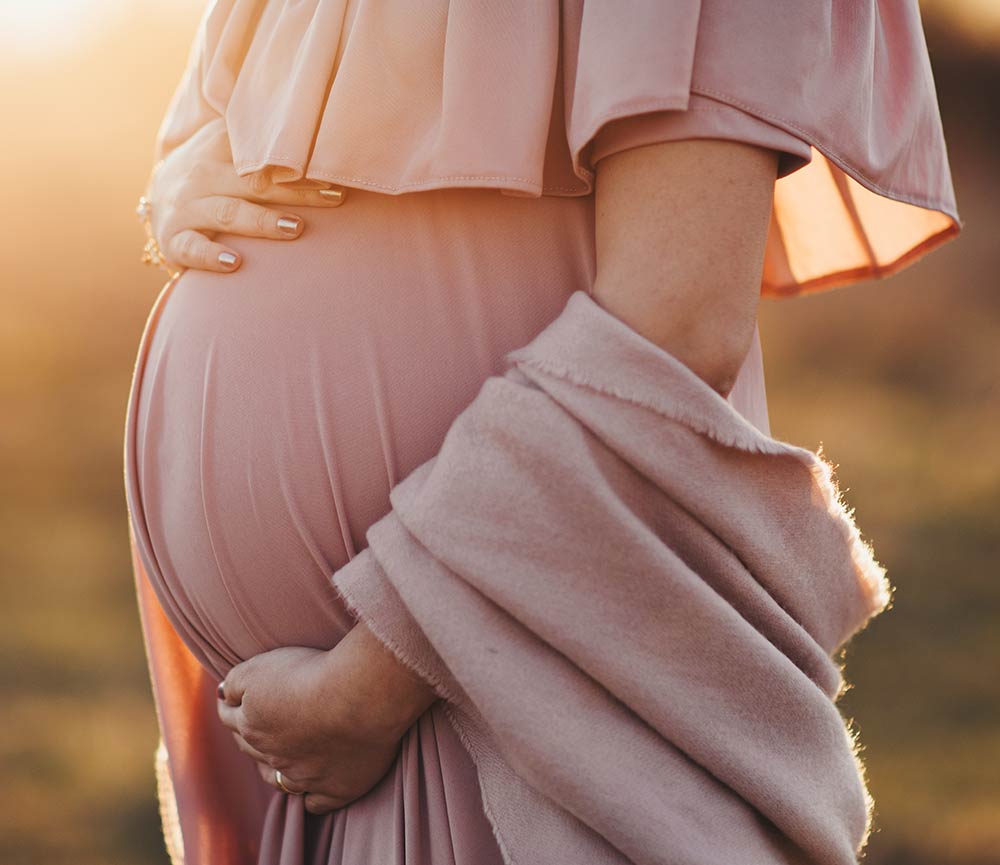 Planning for your new baby is exciting, but it's also a whirlwind of details to consider and decisions to make. More and more parents-to-be are putting all of that on temporary hold and taking a moment to contemplate and enjoy this special time in their lives.
Ready to learn everything you need to know about this rising trend? Read on!
For expectant parents, a babymoon is an opportunity to relax and bond with their partner before the adventure of parenting begins. There's no right or wrong way to take a babymoon. The key is finding a balance that works for you and your partner. Some couples take advantage of the opportunity to cross items off their travel bucket list, knowing they'll be immersed in raising their little bundle of joy in the coming years. Others prefer to go somewhere that offers abundant opportunities for rest and relaxation. The important thing is to enjoy quality time together before the baby's arrival. With a bit of planning, a babymoon is a perfect way to celebrate the coming arrival of your newest family member.
In addition to being a fantastic opportunity to spend quality time with your partner, a babymoon is also great for your mental and physical health. Pregnancy can be a stressful time, and taking some well-deserved time for yourself can help reduce stress levels. Babymoons are also an opportunity to get some much-needed rest before your baby arrives.
For many, the best time for a babymoon is during the second trimester, when you're starting to bounce back from those first few months of pregnancy fatigue. You're likely to have more energy for exploring and enjoying activities at this stage, but you're not so close to your due date that you need to worry about going into labor while you're away. Of course, every pregnancy is different, and it's essential to listen to your body, talk with your doctor, and not be afraid to change plans accordingly.
If you have a history of pregnancy complications or are carrying twins or multiples, you may need to check with your healthcare provider before planning a trip. They can let you know if there are any special considerations you should bear in mind when planning your trip.
Your ideal babymoon might be an exotic trip to the other side of the world or as simple as dropping the kids off with the in-laws for a few days to enjoy some peace and quiet at home. Whatever your preference, we've gathered some tips below.
Traveling Abroad
If you feel up to it, air travel during your second trimester is fine for your baby. However, remember that longer flights might aggravate any pregnancy-induced symptoms you're dealing with (think nausea, swollen feet, and backaches). Consult with your doctor before you book your flights to get the green light. They can provide helpful tips for staying comfortable and safe during your journey. If you're heading to a high-altitude destination, they can also advise you on how to avoid altitude sickness.
Additionally, it's always a good idea to check the CDC website for travel advisories before booking your trip to ensure you're not putting yourself or your baby at risk by traveling to an area with a higher risk of Zika virus or malaria. Have digital copies of your prenatal records on hand just in case you need to see a healthcare provider while you're away and make sure your insurance covers medical expenses wherever you're going. If you're feeling adventurous, don't let pregnancy stop you from seeing the world!
Staying Close to Home
If traveling the globe isn't your idea of the perfect babymoon, but you still want the feeling of a getaway, book something closer to home, maybe even in your own city. This is especially nice if you don't want the hassle of plane tickets, visas, packing, or dealing with different time zones. And, it can be a lot easier on your wallet too. If you live near the coast or a favorite resort, this might be the perfect time for a visit. Book a nearby hotel or vacation rental online, or ask your friends or family members if they'd consider swapping homes for a few days. If you live in a big city, there are probably tons of sights and activities you still haven't investigated first hand and this could be an excellent opportunity to check them out with your partner.
Staycation Babymooning
Perhaps you'd just prefer to stay home? That's totally understandable! Pregnancy can be exhausting, and the thought of getting on a plane or even driving for more than an hour might not sound appealing. You can still have a wonderful babymoon without leaving your house. Consider hiring someone to clean and cook for you or take care of the kids for a few days so you can relax. If that's not in your budget, ask friends or family members if they'd be willing to help out. This is your big chance to catch up on sleep, get to those books you've been meaning to read, take long walks, soak in the tub, or just spend quality time with your partner.
No matter where you decide to spend your babymoon, there are a few essentials you'll want to pack. Here's a list of items to help make your trip more comfortable:
A supportive pillow for your back or belly
Loose, comfortable clothing that doesn't constrict
Compression socks or stockings to prevent swelling in your feet and legs
Snacks and drinks (especially ones that settle your stomach if you're prone to nausea)
Your prenatal vitamins
Any medications you take regularly
Your insurance card
Digital copies of your prenatal records (if traveling abroad)
A list of emergency contacts
Also, don't forget your sunscreen! Pregnancy can make you more sensitive to the sun, so pack SPF 50 or higher and reapply often.
Need a few suggestions for great babymoon activities for you and yours to build new memories around? Not to worry, we've got a few ideas below!
Massages or couples spa treatments are an incredible way to connect and reach levels of relaxation you might not have experienced for a while if you've been busy planning for a new baby. For the mom to be, consider treating yourself to a prenatal massage. It's the perfect way to ease pregnancy aches and pains. If you've never had one, don't miss out!
Take a cooking class together to learn something new together and create a delicious meal to share.
Go on a romantic hike or picnic. Nothing promotes well-being and calm like nature. Hiking or picnicking is a great way to get outdoors and spend time bonding with your partner before the baby arrives.
See a musical performance. Did you know you can share music with your baby before birth? According to Parentingscience.com your baby can hear and appreciate musical tones en utero and remember them when they hear them again as a newborn. That means you and your partner can enjoy a concert while cultivating your baby's appreciation of music. Talk about multi-tasking!
Go to the movies. Now is the time to get those grown-up movies in. Movies are a great way to give your mind a break from all those baby-related plans and decisions like what kind of high chair or car seat you'll need. Consider a matinee to avoid the crowds.
Plan a special dinner at home or a restaurant. Have at least one special meal together during your babymoon. Remember, it's a celebration!
Attend a prenatal yoga class together. Prenatal yoga is a great way to stay active during pregnancy and can benefit both you and your baby. Prenatal yoga classes can help to improve sleep, reduce stress and anxiety, relieve back pain, and increase energy levels.
Lie around and RELAX. It's ok! Read a book, binge-watch your favorite show, or take a bath. This is your time to do as you please!
These are just a few ideas, but the possibilities are endless. When it comes to babymoons, there is no one size fits all answer. It's important to do what feels right for you and your partner. Talk about what you both want out of the experience and make sure you're on the same page. Most importantly, enjoy this special time together.
We hope this babymoon guide inspires you and your partner to do something extraordinary for yourselves. Whether you're new parents-to-be or you've been around the parenting block a few times, you deserve it!
A babymoon is a perfect excuse to kick back, relax, and connect with your partner before your lives are blessed with a new baby. Whether you travel or stay at home, with some planning, you can make the most of this magical time and create beautiful memories that will last a lifetime. If you are stuck on deciding where to go, we've compiled a list of the best U.S. cities for a babymoon! Check out our baby talk blog for more information on tips for becoming a new parent.