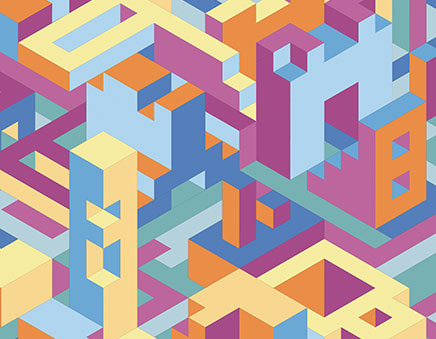 Itty Bitty City
A worldwide brand headquartered in Italy, Chicco knows style is just as important as functionality when it comes to baby gear. Headquartered less than 30 miles from Milan—a fashion capital of the world—Chicco is dedicated to staying ahead of the design curve, which is why they turned to world-renown illustrator Kate Moross for the exclusive Itty Bitty City collection.
Kate Moross is an award-winning multi-tasking illustrator, art director and designer who burst onto the London creative scene back in 2008 when her love for colour and energetic squiggles caught the eye of anyone and everyone, positioning her as one of the most sought after collaborators in the design world. With Itty Bitty City, Chicco joins a long list of Kate's high-profile collaborators, including Converse, Nike, Samsung, Ralph Lauren, Sony, and Ford.
The bold colourful personality of Itty Bitty City paired with the sleek sophistication of the Chicco Urban Stroller is a match made in design heaven. For its US debut, Chicco partnered exclusively with Babies "R" Us®, giving trend-setters across America the chance to get their hands on a slice of Kate Moross' cheeky, infectious magic.