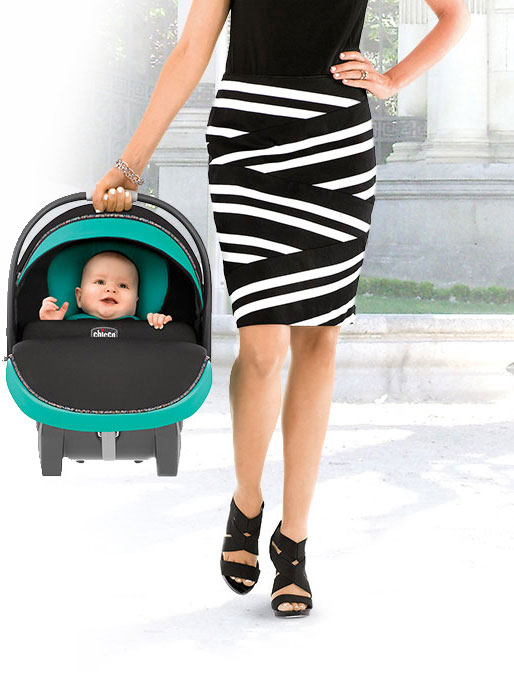 Zip-on Visor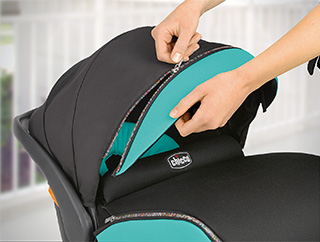 Zip-on visor to extend canopy for increased coverage and shade from sun
Zip-off Canopy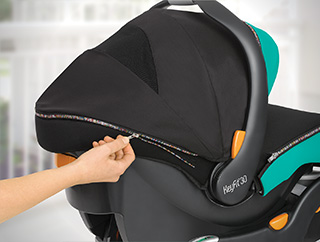 Zip-off canopy and quick-remove seat pad are machine-washable
Zip-around Boot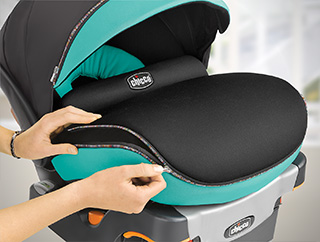 Machine-washable, zip-around boot for all-season style and comfort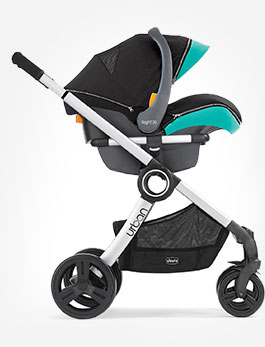 Build your own travel solution!
Click and go with the Urban™ Stroller and KeyFit® 30 Zip
Travel in style and convenience as you go from the car, to the stroller, and to the house without disturbing baby! KeyFit® 30 Zip can be used as a travel system with compatible full-size, jogging, lightweight, and multi-child strollers from Chicco.
Fashion-forward accents and styling make KeyFit® 30 Zip a perfect match for our premium Urban™ Stroller. The Urban™ is a 6-in-1 travel solution that can carry the KeyFit® facing out or facing in towards Mom or Dad. The Urban™ includes an adapter to attach the KeyFit® with an audible "click".