Details
MyFit Harness + Booster Car Seat - Gardenia
Promotions
Special Offer
Discount only applied to qualifying products and will be automatically calculated at the time of checkout. Offer is only available at ChiccoUSA.com. Offer valid only while supplies last and not applicable due to canceled orders or due to out-of-stock merchandise. Discount does not apply to taxes, shipping and handling charges, or other similar charges. Free shipping excludes Alaska, Hawaii, Puerto Rico and the Virgin Islands. Discount not applicable with returned merchandise; total discount will be deducted from the value of any returned item to which the discount applied. Cannot be combined with any other promotional offer nor is this offer valid on previous purchases. Offer excludes spare parts. Customer is responsible for all shipping costs for returned merchandise. ChiccoUSA.com reserves the right to modify this offer without prior notice.
Additional Information
Features
Harness Mode

Padded, no-rethread harness accommodates growing toddlers from 25-65 lbs

Booster Mode

Converts to belt-positioning booster for big kids from 40 to 100 lbs

9-Position Headrest

Easy-adjust headrest offers extendable comfort throughout both modes

4-Position Recline

Wide range of adjustment offers improved child comfort and a better vehicle fit

Bubble Level-Indicators

Two bubble levels clearly indicate seat angle in vehicle during installation

LockSure Belt System

Easy routing and lock-offs simplify installation with the vehicle seatbelt
2-in-1 Comfort & Security
The Chicco MyFit® Harness/belt-Positioning Car Seat A car seat for growing toddlers and big kids that allows the child to transition from use of the car seat's 5-point safety harness to the vehicle seat belt. Also known as a, "Combination Car Seat." is designed to grow with children from toddler through big kid with easy transition from Five-Point Harness A safety restraint that uses 5 points of contact to secure a child in a car seat, stroller or highchair. Points of contact include the crotch strap and dual hip/shoulder straps, compared to a 3-point harness which only secures the child via the crotch and hip straps. to vehicle seat belt. Nine headrest positions accommodate growth throughout both modes and work together with a four-position recline to support proper posture. An extra-deep ErgoBoost® An ergonomically designed contoured seat that features multiple layers of foam for comfort and support. seat with Dual-Density Foam Padding on the bottom of the car seat that features 2 layers of varying-density foam to provide a comfortable fit for children of various sizes and weights. padding is sloped and contoured for superior comfort.
Reassuring Protection
DuoGuard® Includes two layers of protection, a rigid shell and EPS energy-absorbing foam, that surround two zones: the head and torso. provides two layers of protection with a rigid shell and EPS Energy-Absorbing Foam Expanded Polystyrene (EPS) is a high quality, dense foam that is found on many Chicco car seats due to its proven ability to effectively absorb energy. that surround the head and torso. The seat shell is also reinforced with a steel frame for superior impact protection.
Easiest to Install
The MyFit® is designed with smart functionality that makes it the easiest to install simply, accurately, and securely, every time. A four-position ReclineSure™ An infant car seat feature that uses a spring-loaded leveling foot to easily achieve proper angle of the stay-in-car base during installation. leveling system and RideRight™ A system of bubble level indicators found on either side of Chicco car seats that help verify during installation that the car seat is at the proper angle. bubble levels help achieve and verify proper angle in the vehicle seat. Premium LATCH Connectors Lower Anchors and Tethers for Children, or "LATCH," is a car seat installation method in which the vehicle seat belt is not used. Instead, the car seat LATCH connectors attach to the lower anchors found in the seat bight of your vehicle. Refer to your vehicle's owner manual and your car seat manual for more information. and a LockSure® A steel-reinforced seat belt locking system for secure installation of 5-point harness car seats. The vehicle belt is guided through an easy-thread belt path and the shoulder belt slides into the built-in lock off. belt-tightening system with wide routing make it easy to achieve a tight and secure fit with LATCH or the vehicle seat belt.
User-Friendly Touchpoints
A padded, No-Rethread Harness The ability to adjust the height of a car seat headrest without having to remove the 5-point harness. In car seats with a "no-rethread harness," the headrest and harness adjust in height simultaneously. with a one-pull tightener provides reassuring security for growing toddlers. The harness easily hides away to create a Belt-Positioning Booster A car seat for big kids that positions the vehicle seat belt correctly over the child's body. Because seat belts are designed for adult use, the belt-positioning booster helps secure the child at the proper locations: at the hips/thighs and at the shoulder/collarbone area. with shoulder and lap belt guides for big kids four years and up. Two dishwasher-safe CupFolders™ A cup holder that collapses inward to save space when not in use. CupFolders™ can be found on almost every Chicco convertible and booster car seat. feature easy push-button removal and fold out of the way to save space when empty.
Converts from 5-point harness to belt-positioning booster
DuoGuard® head & torso protection
Steel-reinforced frame
Deep ErgoBoost® seat with dual-density padding and sloped, contoured design
9-position headrest accommodates growth throughout both modes
4-position recline helps improve child comfort and vehicle fit
RideRight™ bubble levels make it easy to verify angle in vehicle seat
Premium connectors for installation with LATCH
LockSure® lock-offs and wide belt routing for installation with seat belt
2 dishwasher-safe CupFolders™ with push-button removal
Usage in Harness Mode
In harness mode, the MyFit® is designed for children who are at least 2 years old, between 25-65 pounds, and up to 54 inches tall.
Usage in Booster Mode
In booster mode, the MyFit® is designed for children who are at least 4 years old, between 40-100 pounds, and between 38-57 inches tall.
Care and Maintenance
Hand wash fabrics using mild soap and water, or machine washed in cold water on delicate cycle using mild detergent; hang to dry. For plastics, sponge clean using warm water and mild soap; towel dry. Do not use bleach on any part of this product. To clean harness, sponge clean using warm water and mild soap; air dry. Do not machine wash harness.
video.header
Chicco MyFit Harness+Booster Car Seat
The Chicco MyFit™ harness/belt-positioning car seat is designed to grow with children from toddler through big kid with easy transition from five-point harness to vehicle seat belt. Nine headrest positions.
Chicco MyFit Harness+Booster: Features
The Chicco MyFit harness/belt-positioning car seat is designed to grow with children from toddler through big kid with easy transition from five-point harness to vehicle seat belt.
Chicco MyFit Harness+Booster - Transitioning to booster mode
Learn how to transition the MyFit from harness mode to booster mode
Chicco MyFit Harness+Booster - Installing with LATCH
Learn how to install the MyFit with LATCH
Chicco MyFit Harness+Booster - Installing with a seatbelt
Learn how to install the MyFit using a vehicle's seatbelt
Chicco MyFit Harness+Booster - Removing the fabrics
Learn how to remove and replace the fabrics on the MyFit
Chicco MyFit Latch Storage Instructional Video
How to properly store the LATCHES on the MyFit Harness Booster Car Seat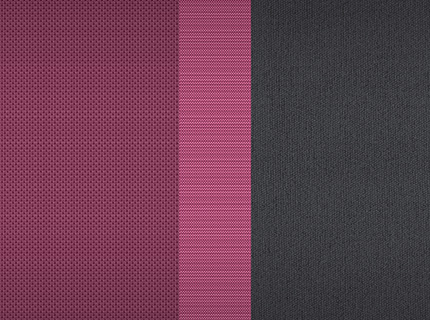 Gardenia
The Gardenia fashion layers rich jewel tones for eye-catching style. Grounding charcoal grey sets the backdrop for plum accents with tone-on-tone violet trim.
Fabric Content
Seatpad: 100% Polyester

Chemical Statement
The MyFit Harness + Booster Car Seat is produced without the use of intentionally added brominated or chlorinated fire retardant chemical treatments, PFAS, BPA and phthalates.
Color Statement
Actual color may vary from product photos due to differences in computer and mobile screen settings.
Assembled Dimensions (L x W x H): 21" x 17.5" x 26"
Assembled Product Weight: 25 lbs
Carton Dimensions (L x W x H): 21.5" x 18.75" x 28"
Carton Ship Weight: 28.75 lbs
| | |
| --- | --- |
| Harness Mode - Rear-Facing | n/a |
| Harness Mode - Forward-Facing | 25-65 lbs |
| Booster Mode - Harness + Booster | 40-100 lbs |
| Booster Mode - Backless | n/a |
| Rear-Facing Child Max Height Capacity | n/a |
| Forward-Facing Child Max Height Capacity | 54 in |
| Booster Child Height Capacity | 38-57 in |
| LATCH | Standard LATCH |
| Seat Belt Installation | LockSure® |
| Recline Postions | 4 |
| Product Weight | 25 lbs |
| Product Total Width | 17.5 in |
| Product Total Height | 26 in |
| Product Depth (Footprint) | 20 in |
| Max Harness Slot Height | 20 in |
| Total Belt-Positioning Clip Height | 21 in |
| Product Interior Width (Shoulder) | 12 in |
| Product Interior Width (Hips) | 11.5 in |
| Product Interior Seat Depth | 15.5 in |
| Product Max Seated Height | 29.5 in |
| Height Adjust Positions | 9 |
| Crotch Positions | 2 |
Product Manuals
---
Baby Talk
You May Also Like