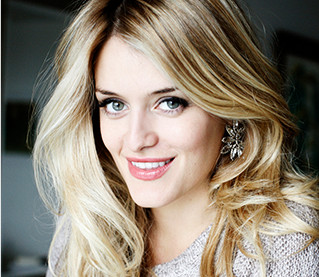 Daphne Oz
"Being a mom is the best – and hardest – thing I've ever done. You do the best you can, but you always second guess yourself. TurnAfter2 is meant to take the guesswork out of car seat safety: Don't turn your kids forward facing until after 2 years old. With TurnAfter2, Chicco and I share a common goal of educating parents and getting them talking about this very important issue in a constructive way. Ultimately, I partnered with Chicco on this public awareness campaign to help keep all little ones safe."
Bestselling author and TV cohost of ABC's The Chew
BioDaphne Oz is a New York Times bestselling author and Emmy Award-winning cohost of ABC's The Chew, now in its sixth season. A graduate of Princeton University, natural foods chef and certified holistic health counselor, Daphne aims to empower her audience with a real-talk message of health and happiness that centers on body confidence, delicious meals, and balanced, beautiful living. Her first book, The Dorm Room Diet, detailed her successful journey to ditch fad diets, create a healthy lifestyle and lose forty pounds as a college student. Daphne's latest cookbook, The Happy Cook, offers 125 recipes for simply elevated, stress-free family meals, perfect for celebrating every day. Daphne and her husband John live in New York City with their two children, Philomena and John Jr.
Read BioClose