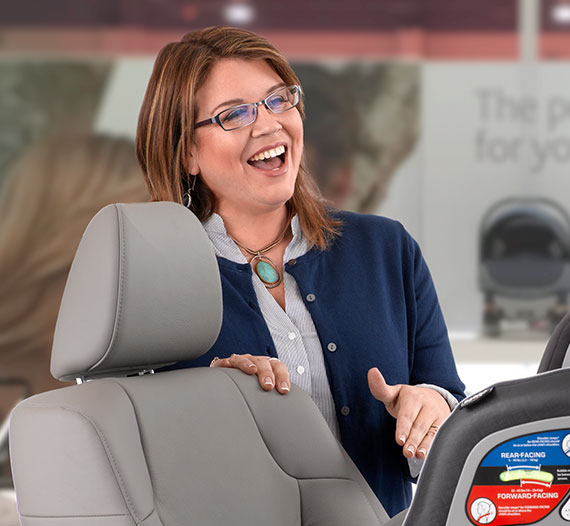 Courtney Barry
"I got involved with child passenger safety in 2004 and have been passionate about doing my part to keep little ones safer in the car ever since. I have been an instructor for 11 years and enjoy helping people learn the benefits of using a car seat correctly. As an advocate, I am privileged to partner with Chicco to bring real world issues and solutions to the table with innovative products like the Fit2™, KeyFit® and NextFit® car seats, and to reach parents and caregivers nationwide with initiatives like TurnAfter2."
Chicco Child Passenger Safety Advocate
BioCourtney Barry brings more than ten years of child passenger safety technician experience to Chicco. Her passion, enthusiasm and knowledge of the car seat industry make her the ideal advocate. As Chicco's child passenger safety advocate, she enjoys helping parents and caregivers learn about the importance of safe installation and use of car seats, as well as providing solutions for everyday issues and concerns they experience. In addition, she currently serves as the Vice Chair of the Manufactures Alliance for Child Passenger Safety (MACPS) and is a member of Lancaster County Safe Kids supporting their child passenger safety efforts. Before her work with Chicco, Courtney was the coordinator of Lancaster County Safe Kids Program.
Read BioClose