What is a frame stroller?
How to choose a Frame Stroller
The travel-friendly frame stroller has an ultra-light and compact aluminum frame that's easy to maneuver, fold, carry and store. It's designed exclusively for use with an infant car seat—giving you time to decide on your choice of a toddler stroller.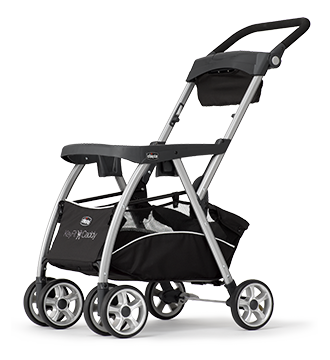 KeyFit® Caddy
LEARN MORE
Frame Stroller Checklist

While your new baby is strolling exclusively in the comfort of her infant car seat, ditch the stroller seat and stick to the basics with a lightweight frame alternative

Travel light with a sleek aluminum frame that's easy to maneuver, fold, carry, and store between outings

Keep your stroller's fabric clean and pristine until your baby is ready to stroll without an infant car seat

Store your phone, keys, and even beverages with a parent tray and cup holders, plus added basket storage underneath

Frame strollers do not have built-in seating, so once your little one outgrows his infant car seat, you'll have to move him into a new stroller