Sustainable Parenting Initiative
Sustainable Product
---
Chicco is committed to developing products to ensure safety, durability and ease-of-use for a positive impact on people and the environment.
Fabric Innovations to help children, parents and the environment
Learn more about our Fabric Innovations
Chicco ClearTex
From textiles to tags, ClearTex® products use fabrics that comply with federal car safety flammability standards (FMVSS 302) without any added chemical treatments. Clearly, less is more where chemical...
Clear
Products to help our environment
Clear products are developed with innovative textiles that eliminate the need for chemical treatments added to the fabrics—all without compromising safety, sustainability or comfort.
Whether it's through the use of organically grown materials or the implementation of innovative fabric construction, Clear products are designed to be gentler on the planet and your little one.
Chicco Adapt
Adapt products feature humidity-regulating fabric embedded with patented 37.5® Technology and breathable mesh to dynamically control your child's microclimate
Comfort
Products to help keep kids comfortable
Comfort products utilize fabrics that actively manage humidity levels, wick away moisture and enhance air flow within your child's seat. Through the use of proprietary technologies and innovative mesh fabrics, you and baby can keep your cool on your next on-the-go adventure!
Chicco Zip
Chicco Wash & go convenience features zip-off, machine-washable covers and seat pads for hassle-free cleaning that are stylishly functional to help make parenting easier.
Clean
Products to make parents' lives easier
Clean solutions are designed to prolong product usefulness by making cleaning and washing simple. Through the use of easy-to-remove fabrics and additional washable seat cover pads, you can toss the mess in the wash while still maintaining use of the fabrics underneath.
---
Replacement Parts Program
Chicco products are made to last. Extensive testing ensures that our products are durable. But, life happens! Which is why we offer a wide range of replacement parts. Instead of having to purchase a new product, you can renew and extend the life of your current product through the purchase of a replacement part.
Chicco Sustainable Product
Instead of having to purchase a new product, you can renew and extend the life of your current product through the purchase of a Chicco replacement part.
---
Safety Standards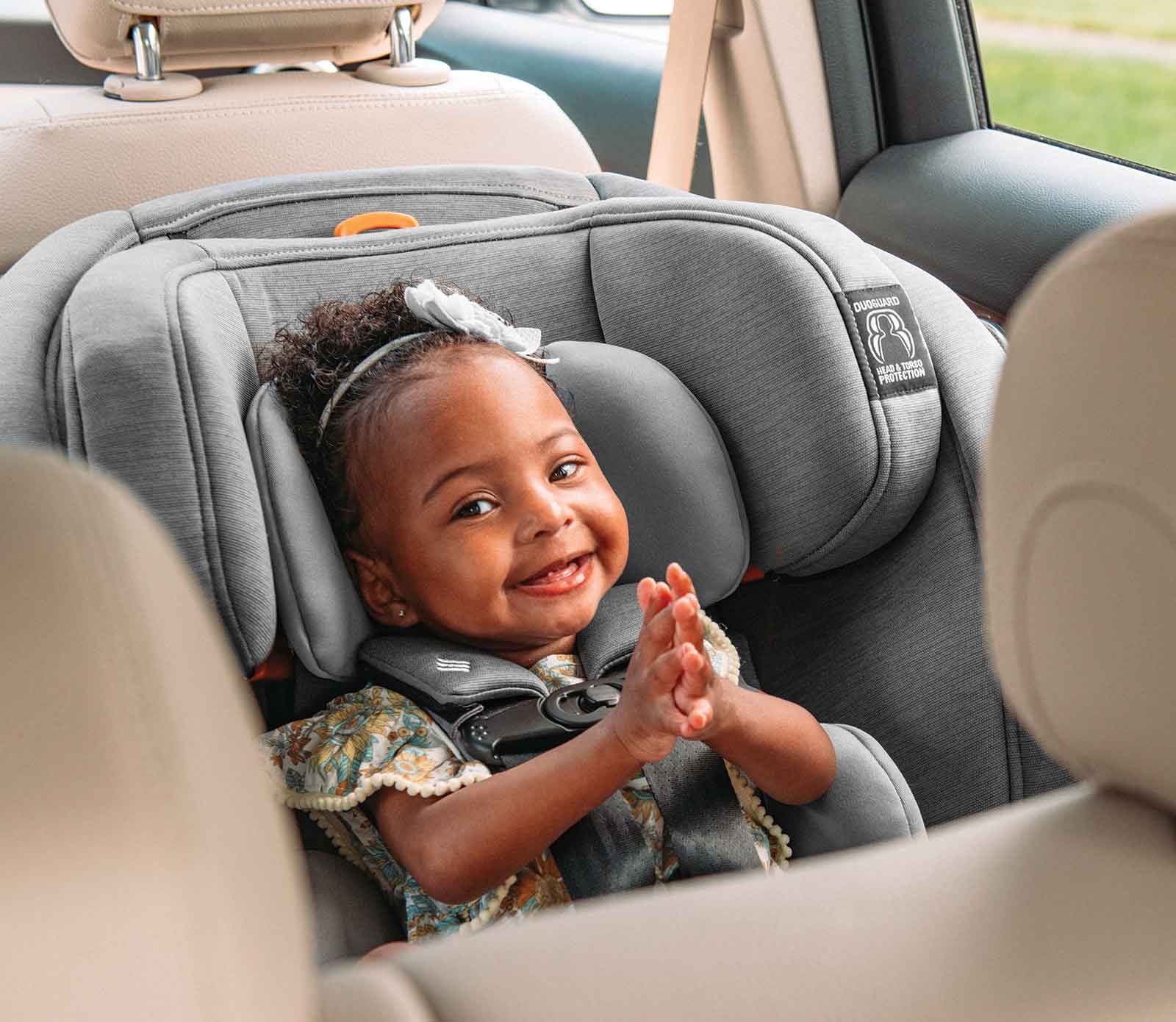 Every Chicco product is engineered for comfort, safety, and peace of mind. Innovative and user-friendly touchpoints make Chicco gear reassuringly easy to use in your busy parenting life.
You want the best for your little one, and child safety is paramount on your list of concerns. With features like our ReclineSure™ spring-loaded leveling foot and SuperCinch® force-multiplying tightener, you can rest assured that Chicco car seats are the easiest to install simply, accurately, and securely - every time.
Rigorously tested, Chicco products are built to last. Each component and material is purposely selected to function without compromising your peace of mind. Since the regulatory flammability standard only applies to car seats, all other Chicco products are free of flame retardant chemicals. From your first outing to vacation adventures, versatile and easy-to-use Chicco gear keeps you focused on what matters most.
---
Awards
We think our products are great, but don't just take our word for it.