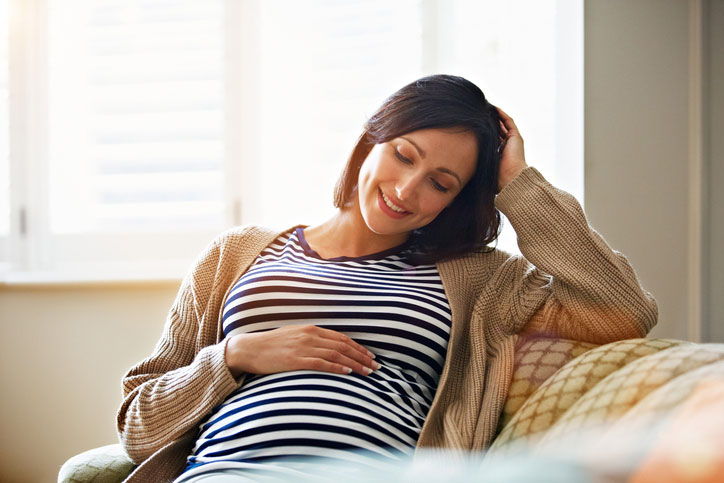 Becoming a parent is a time unlike any other, full of excitement, anxiety, joy, and learning new skills. It's also a time of browsing long lists of things to purchase in anticipation of your baby's arrival—clothes, gear and furniture, toys, pacifiers, and much more. While everyone celebrates new life in their own unique ways, one of the common steps parents-to-be often take is creating a baby registry.
A baby registry helps you organize must-haves for baby's first few years of life, while providing a reference point to friends and family who want to shower you with gifts. Because it's not always easy to know what you should (or shouldn't) add to your baby registry, we've put together a list of baby registry must-haves and essentials for new parents, along with a few tips before getting started. You can make your baby registry as extensive or minimalistic as possible. In this article, we'll stick primarily with baby registry necessities.
Whether you're working on your first baby registry or simply need a refresher, there are a few key things to keep in mind before getting started.
What Is a Baby Registry?
Simply enough, a baby registry is a consolidated wish list of parenting-related items you want and will need for caring for your new child. Registries function as a shared list that desired recipients can access, kind of like Google docs; if someone purchases something, they mark it off to prevent giving duplicate gifts. Depending on where you host your registry, you may be able to give people the option to provide cash donations toward gifts, rather than buying specific baby registry items you've designated.
Where to Create a Baby Registry
There are two primary ways to set up your baby registry—at specific stores, such as local baby boutiques, or on a universal registry site that allows you to add gifts from multiple places in an effort to consolidate resources and prevent having to set up several registries. You can find universal registries at major online and in-person stores—such as Target, Walmart, and Amazon—as well as at websites dedicated to helping parents create comprehensive registries. Note that some universal registries will be able to accommodate local shops!
When making your baby registry, check to see how long you can keep it up after your due date. Most places leave considerable time to keep registries open as long as the parents want. Another thing to check—some stores send out extra discounts and what's called a completion bonus, which is a percentage off of items you buy yourself from your baby registry. These types of incentives and terms of conditions are helpful to keep in mind so you can get the most out of your experience without feeling limited.
When to Create a Baby Registry
The perfect time to create your baby registry is really as soon as you can, in order to give friends and family members plenty of time to shop. (Plus, the sooner you start adding items to your registry, the longer you have to include everything you want!) Most parents make their registries in correlation with a baby shower—just make sure it's before invitations are sent out, which will usually be right after the 20 week gender reveal ultrasound. Baby shower attendees will then have ample time to browse your baby registry list for gifts they can bring to the celebration.
The list of baby registry must-have items new parents require to keep their newborns swaddled, happy, and thriving is inevitably lengthy. While we can't speak to every individual's sets of needs, there is a core group of "must-have" products and accessories that almost all parents should keep handy for the sake of their newborn bundles of joy.
Are there any baby registry ideas you should avoid? Not necessarily, so long as the items relate to the care of your child and won't be seen as tacky. So if there's an adorable blanket you love or some particular item you know you'll need—add it! (That said, a big-screen TV to help manage the stress of parenting probably won't fly.) Part of the reason for baby registries is to give friends and family members an opportunity to help you get the right parenting supplies as you open this new chapter in life.
So without further ado, here are 10 must-have baby registry items, ranging from the inexpensive to the big-ticket must-haves like a car seat and stroller. We hope this list will guide you and serve as inspiration as you create your registry.
1. Car Seat
You'll need a car seat to get around town safely, from the hospital ride home to every trip after. There are several different types of car seats to consider—such as infant, convertible, all-in-one, and booster seats. Each accommodates children of different sizes and stages of development, or multiple (as in the case with an all-in-one seat). It's important to pick the car seat fitting for your child.
While you're considering a car seat to bring your newborn home from the hospital, you'll likely want to add to your registry a second in-car base for use in the car of grandparents, the spouse, babysitters, and so on. Having an extra car seat base makes a big difference for busy families on the go. For new parents, our guide on how to choose a car seat may prove helpful in determining the correct car seat. Whichever you select, you'll want a model that's age-appropriate, user-friendly, easy to install, and dependable for every outing with your child.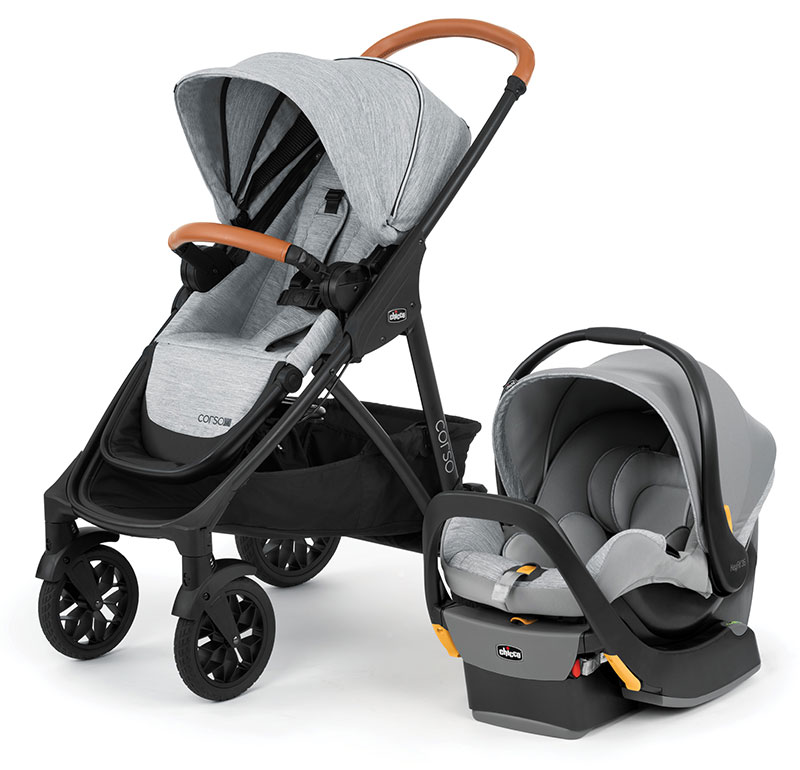 2. A Reliable Stroller
New parents love taking their baby (or babies) on adventures, whether that's getting fresh air in the park or running errands. It's no surprise that good strollers are essential to parenting. They are among the pricier baby registry necessities, though it will be money well spent in the long run.
Key features to look for when comparing stroller models include travel system compatibility (that's when your infant car seat snaps right into your stroller), adjustability options (handle height, etc.), fabrics and styling (remember, your stroller is like a mommy fashion accessory) and basket size or compartments (your stroller will also become a mobile storage unit!). As with car seats, there are many different types of strollers to consider—from the fully loaded to the lighter, more travel-friendly. Read our how to choose a stroller guide if you're looking for assistance.
3. Bassinet
Knowing what to put on your baby registry isn't always clear-cut, as some parenting items can be a matter of preference. Bassinets make naptime and bedtime simpler during a newborn's first few months. They aren't necessary for every parent, (depending on what other supplies are owned), but do offer reliable, soothing comfort for sleeping babies.
Look for a bassinet with a lightweight design, firm and flat sleep surface, easy-to-clean fabrics, and things like mesh side panels (for airflow). At Chicco, we carry bassinets perfect for keeping baby close to you whenever you need—around the house, during feeding, and on overnight trips requiring a portable sleep solution.
4. Changing Pad
Diaper changing is one of the less glamorous tasks of parenting. And since most children won't be fully potty trained until between 18 and 30 months on average, you'll want to have a dedicated, sanitary area to change diapers. Changing pads are portable, easy to clean (we've been there…), and great for home use. Of course, some parents may prefer to use a changing table at home, though this can be added just as easily to the baby registry or purchased separately.
5. Diaper Bag
Speaking of diapers, your purse or shoulder bag likely isn't the most convenient place for storing them. A sturdy, well-designed diaper bag makes for one of our top baby registry must-haves because of just how often it'll get used. Despite its name, a diaper bag is a type of all-purpose over-the-shoulder bag with storage space to hold everything required for short outings, from a changing pad and extra blankets to warm bottles, bibs, portable feeding accessories, and of course diapers.
Choose a diaper bag made of an easy-to-clean fabric that will offer some level of waterproofing and resistance to tearing. You can also look for any preferred features, like the size and number of pockets, materials used, sturdiness of zippers, and so on.
6. Baby Carrier
Doing chores and going places as a parent can feel like living on another planet at first, especially when you need to keep an eye on your increasingly curious and demanding child. Baby carriers (and slings) let parents carry around their infants directly against their bodies, which is both convenient and a great way to interact with baby, make eye contact, and bond. Look for a baby carrier that offers nonslip support, promotes good posture for you and your child, and offers plenty of ventilation and adjustability.
7. Bottles, Nipples, Bibs, and Pacifiers
No matter how you choose to feed your baby, you'll need to have the right supplies. Bottles, bottle nipples, and bibs are all parenting necessities you can easily add to your baby registry. You may also wish to add teething accessories, like pacifiers. These are fairly inexpensive items taken by themselves, each essential to properly caring for your cute-as-a-button little one.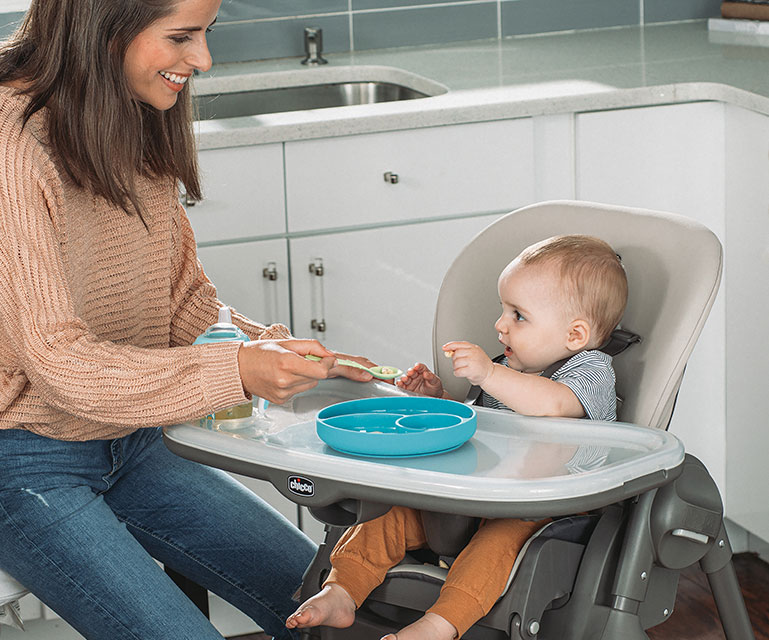 8. Highchair
Your baby will be ready to start eating in a traditional highchair whenever they can support themselves sitting up, which usually happens around six months of age. Chicco and some other brands also carry highchairs that can be used with young infants—these highchairs have full recline capabilities to accommodate activities like bottle feeding.
Some parents may wait until six months of age to put their baby in a highchair, while others may use one before that. Whichever highchair or highchairs you go with, once you've found the right baby food or formula, your baby will need somewhere comfortable, sturdy, and secure to sit while exploring this new sensation called feeding.
There are a variety of different styles and configurations of highchairs to choose from—at Chicco, our easy-to-use standard chairs, hook-on chairs, and booster highchairs make mealtime enjoyable for you and your baby whether you're at home or out to eat. Look for key features such as height adjustments, multi-position reclines, the durability of materials, the number of different arm and footrests, folding capabilities, and anything else you might want.
9. Baby Bathtub
Every baby needs a bath, sometimes more than one in a single day once they're a little older and having playtime with their food again. Baby bathtubs will often fit right into your sink and are extremely helpful when mastering the art of bath time with newborns and infants. Baby bathtubs are typically made of hard, durable plastic and feature a sling or similar insert for keeping your baby snug.
10. Baby Monitor
Rounding out our list of baby registry must-haves is a baby monitor. Traditional baby monitors tend to be exclusively auditory, though in recent years smart monitors have become more popular because of the addition of cameras. Keep in mind that both types of monitors should always be used with precaution and in keeping with the specific owner's guides, as they're not a guaranteed safeguard against danger. That said, baby monitors can provide much-desired parental peace of mind and space, while still letting you hear if your child is cooing or stirring, crying, or needing attention.
Whether you're making the baby registry ideas list of the century or are taking a more minimalistic approach, using a registry is one of many ways to prepare for your child's arrival home. At Chicco, we know how exciting and perhaps uncharted this time can be for many parents, and we're here for you every step of the way.
Through our Sustainable Parenting Initiative, we're committed to helping parents and leaving a positive impact on the environment in the process by developing products with future generations in mind. Explore our full lineup of eco-conscious Chicco parenting gear and check out our website for more practical resources and helpful guides.