Details
Mini Bravo Sport Travel System - Carbon
Promotions
Special Offer
Discount only applied to qualifying products and will be automatically calculated at the time of checkout. Offer is only available at ChiccoUSA.com. Offer valid only while supplies last and not applicable due to canceled orders or due to out-of-stock merchandise. Discount does not apply to taxes, shipping and handling charges, or other similar charges. Free shipping excludes Alaska, Hawaii, Puerto Rico and the Virgin Islands. Discount not applicable with returned merchandise; total discount will be deducted from the value of any returned item to which the discount applied. Cannot be combined with any other promotional offer nor is this offer valid on previous purchases. Offer excludes spare parts. Customer is responsible for all shipping costs for returned merchandise. ChiccoUSA.com reserves the right to modify this offer without prior notice.
Details
Additional Information
Features
Quick Fold

Fold handle is easy to reach and activate with one hand

Standing Fold

Convenient, quick fold design is also compact and self-standing

Travel-Friendly

Fold handle doubles as a carry handle for easier maneuvering

Includes KeyFit

Features click-in attachment for the #1-rated KeyFit Car Seat

Parent Tray

Two cup holders and storage area keep essentials close at hand

Front Swivels

Sleek swivel wheels for smooth turns and maneuverability
A Quick Little Travel System for Quick Trips
The lightweight Mini Bravo® Sport Travel System A matching stroller, infant car seat and stay-in-car base delivered together in a single carton. The car seat clicks securely into the base and the stroller to simplify travel with newborns and babies. makes every excursion simpler with user-friendly touchpoints and precise maneuverability. For infants, the KeyFit® Infant Car Seat A rear-facing car seat that consists of the infant carrier and a stay-in-car base, which allows parents and caregivers to easily transport baby between cars and a compatible stroller without unbuckling them from the carrier. clicks easily into the Mini Bravo® Sport Stroller with the included adapter. For older riders, the stroller features a padded Five-Point Harness A safety restraint that uses 5 points of contact to secure a child in a car seat, stroller or highchair. Points of contact include the crotch strap and dual hip/shoulder straps, compared to a 3-point harness which only secures the child via the crotch and hip straps. , adjustable canopy, and multi-position backrest.
Small Design. Big Convenience.
An easy-to-reach handle activates a compact fold with one hand and the stroller stands on its own when closed. Plus the fold handle doubles as a carry handle. Thoughtful design offers a smooth ride with swivel wheels and secure parking with toe-tap brakes. A padded handle and parent tray with two cup holders put comfort and convenience at your fingertips, and a large basket stows must-haves down below.
Includes the #1-Rated KeyFit®
The KeyFit® Infant Car Seat is expertly engineered to be the easiest infant car seat to install simply, accurately, and securely, every time. Removable head and body support accommodates newborns as small as 4 pounds, and a five-point harness with one-pull tightening helps keep growing babies secure up to 22 lbs.
Includes the #1-rated KeyFit® Infant Car Seat
Car seat clicks easily into stroller with included adapter
Lightweight and compact for on-the-go convenience
Innovative fold/carry handle for a one-hand, free-standing quick fold
3-position reclining backrest with easy one-hand adjustment
Padded push handle and parent tray with two cup holders
Sleek front swivel wheels for smooth turns and precise maneuverability
Large storage basket for on-the-go essentials
Toe-tap locking rear brakes for parking
Padded 5-point harness on car seat and stroller
Usage
The Mini Bravo® Sport Stroller is designed for children up to 50 pounds. The KeyFit® Car Seat is designed for infants between 4-22 pounds and up to 30 inches tall.
Certifications
This product is JPMA Certified.
Care and Maintenance
Hand wash removable fabrics in cold water; do not use bleach; drip dry. Attached fabrics may be spot cleaned with a damp cloth. Plastic or metal parts may be cleaned with a soft damp cloth; towel dry.
video.header
Chicco Mini Bravo Lightweight Stroller
The lightweight Chicco Mini Bravo® Stroller and Travel System makes every excursion simpler with user-friendly touchpoints and precise maneuverability.
Chicco Mini Bravo Lightweight Stroller
The lightweight Chicco Mini Bravo® Stroller and Travel System makes every excursion simpler with user-friendly touchpoints and precise maneuverability.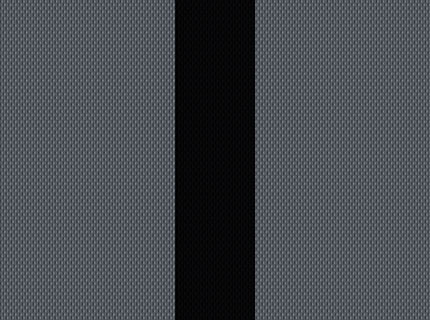 Carbon
Sleek and sporty, the Carbon fashion offers streamlined versatility for all your outings. A cool grey fabric is accented with a stylish black stripe and white deco stitching for a modern, adventurous flair.
Assembled Dimensions (L x W x H): 35.8" x 20.8" x 41.5"
Folded Dimensions (L x W x H): 14" x 20.8" x 28.3"
Front Wheel Diameter: 6.25"
Rear Wheel Diameter: 8"
Product Weight: 19.6 lbs.
Ship Weight: 42.2 lbs.
Carton Dimensions (L x W x H): 23.9" x 17.6" x 29.5"
Product Manuals
---
Mini Bravo Sport Travel System - Carbon
is rated out of
5
by
17
.
Rated

5

out of

5
by
Karn
from
A complete package with extraordinary features
I purchased Chicco Mini Bravo Sport travel system recently for my first child after doing lot of research as my child born a preemie and i was really confused which one i should buy. Chicco exceeds my expectations and amused me with its easy to use features. Product is super easy to install with minimum effort and Keyfit car seat is perfect for my child. Each and every part is designed so well that they fit perfectly and gives premium appearance with great comfort to my Baby. Front and rear wheels fits easily with minimum effort and canopy were easy to install, thanks to Chicco for the manual book which gives step by step instructions. Both Stroller and Car seat have their own manual book. It is a great compact travel system which is lightweight and easy to carry. Only thing which i miss is the snack tray, that would been icing on the cake.
Date published: 2020-02-07
Rated

5

out of

5
by
Rhea
from
Great control and easy to transition!
Just received our travel system a week ago and we love it! Really easy to transition the car seat from the base to the stroller. When we first received the system, there was some assembly required on the stroller and the manual didn't give a lot of detail for this, but we managed to figure it out. The only room for improvement is the shade visor on the car seat / carrier. It's very flimsy and makes it a little more difficult to expand and retract. But the visor on the stroller is great. The stroller is super easy to fold up and collapse, and the maneuverability is fantastic. Would definitely recommend this system to others!!
Date published: 2020-01-02
Rated

5

out of

5
by
Deloris
from
Great compact travel system
If you're looking for a great compact travel system, this is the product for you! The stroller has some assembly but took less than 15 minutes to put together, even for someone who doesn't like to read directions.The color is true as listed in the description- Carbon. Both the car seat and stroller are light weight. The stroller is easy to fold and transport. Our vehicles have slightly larger trunk spaces, however, I imagine it would fit well in a smaller trunk. The car seat is awesome, the infant insert supports our little one perfectly! I actually prefer this car seat over our Graco due to how easy the buttons are to push and how secure/ stable our baby appears with the current insert. Overall, we like this system. Our only dislike is that the stroller is not great for walking where there are uneven surfaces. The stroller is best for indoors such as stores or malls. The compact system is great for quick runs to the store, not so much as uneven sidewalks. Although we received this product from Chico in exchange for our honest review, we will be sure to recommend this product to our friends.
Date published: 2018-09-05
Rated

5

out of

5
by
Pickles
from
Easy to use
I've been using this travel system for 2 weeks now and I love it! I've used the Keyfit for years and it's my favorite infant car seat because it's feels comfortable for my baby, I can easily wipe away messes, and the base is incredibly easy to install with the bubble level indicators. I do wish it was easier to move the straps as my baby grows, that's the only thing they would make it better. The matching stroller is super awesome! It's a great size (not too big or too small), moves effortlessly, and I can fold/unfold it with one hand while holding my baby which is a big plus! The seat snaps right in and you unlatch it the same way as you do for the base. I have one frustration and that is the buckle, whenever I unsnap it, the shoulder strap can come apart from the lap belt and I haven't found anything to hold the two in place so it's happened just about everytime. Chicco provided this product for me in exchange for an honest review.
Date published: 2018-09-04
Rated

5

out of

5
by
Bktru12
from
Ready to roll
We received the Mini Bravo a few weeks ago. Obviously as new parents, we were excited to tear into the packaging. In doing so, we were very excited to see the small amount of pieces. Assembly was easy and straight forward. It is a lightweight and manageable product. The car seat locks into place easily and securely. I gave it a good yank and established it stayed in place passing the "dad test". There is amble storage on the product making it ideal for any event. Finally, the product folds up nicely to be storable in any vehicle. We are very excited to have an all in one travel system to keep the kiddo sleep. We received this travel system about a week ago and extremely impressed! Chicco provided this product to me in exchange for my honest opinion. .
Date published: 2018-09-04
Rated

5

out of

5
by
Amy11
from
Great Travel System
This travel system is very easy to use and also very easy to assemble. This is my first child, so using the baby products are all new to me. I am looking for something that is high quality, easy to use, and works well for my child. This system provided all those qualities. The car seat fits well in my car, and clicks easily into the stroller. Both the car seat and stroller feel safe and sturdy for my baby. The stroller folds easily, which is great when needing to transport back and forth. I highly recommend.
Date published: 2018-09-02
Rated

4

out of

5
by
ECyr
from
Great Travel System
I have the Chicco Bravo and was so excited to try the lighter travel system. This is a great travel system. Some of the features I love about the Mini Bravo Sport travel system are these: 1. The stroller is so light and folds up great. I can fold and set up with one hand. It fits well in the back of my car without any finagling. 2. I love that the car seat fits in both the base and stroller and can easily be exchanged between the two. The base is very easy to instill in a car - a few clicks and you're all set to go. 3. The whole system was so easy to put together. I'm pretty challenged when it comes to putting things together, but I was able to do this with no problem. 4. The stroller ride is smooth. My daughter loves going for walks. A few things I didn't like (although these may all be personal preferences). 1. The cup holders don't hold my Camelbak water bottle or coffee mug. It holds the disposable bottles, but then they topple out. The circumference is too narrow and it isn't deep enough. 2. The canopy on the main part of the stroller doesn't have a "peep hole" or air vent. I like being able to see in when the canopy is closed. 3. In order to fully lock the stroller, there are two separate brakes that have to be applied. It's just a little bit awkward to have to do it twice. Overall, this is a great travel system and I will definitely recommend to friends. Chicco provided this product to me in exchange for my honest opinion.
Date published: 2018-09-02
Rated

5

out of

5
by
RachelMorgan
from
I can't say enough about this set!
The car seat included in this travel set, the KeyFit, is in my opinion hands down the best infant car seat on the market. It's narrow and leaves room in many cars for multiple car seats. It's well designed and the straps tighten easily and evenly (if you've ever used an infant seat where the straps tighten unevenly or are hard to tighten you know what a big deal this is!) The baby, and more specifically the baby's head, is very well supported. I have had a 6 pound newborn baby in mine with infant insert and a 20 pound 10 month old without the insert and with both children we've had no problem with heads slumping, even when asleep. My favorite part about the car seat set is that the latch system is a BREEZE for anyone to tighten and get a proper install. Normally with my lack of upper body strength I need help to get my car seat installs tight enough. With this seat, even on my van's slippery leather seats, the base is easily tightened to ensure a proper and safe install. The base also has a built in leveling foot that easily drops down to ensure proper angle in the event that your car seats have an incline. I can't say enough about the Mini Bravo Sport stroller! I will be honest, I am typically not much of a stroller user. I've used no less than 7 strollers over the last 4 years and typically it seems like strollers are more trouble than they are worth unless I'll be walking a good bit on a flat paved surface. As a result, I rarely use strollers; however, I am 8 months pregnant and have a 10 month old so carrying him around is more tiresome than normal. I am pleased to report I have actually ENJOYED using this stroller. I enjoyed it so much that I even used it for quick in and out errands where I would normally just lug the car seat around. The convenience of how compact this stroller is combined with how painless it is to fold and unfold, how well designed, and how easy it is to maneuver have made it the only stroller I've ever been eager to use! Here is an outline of why I feel so enthusiastically about this stroller. 1) I am not mechanically inclined at all but I had no trouble putting the stroller together. The instructions were very simple and easy to follow. 2) This stroller maneuvers very easily. No awkward turning or wheels getting stuck. I even pushed my older child, who I'm sure exceeds the weight limit of the stroller at 56 pounds, with ease when he got over tired as we were out and about. I also went on a path that wasn't paved with said child and pushing him through the gravel was painless, much to my surprise. 3) I enjoyed having the easy click in option of using the infant seat especially when baby is sleeping. 4) The brakes are sturdy and I was able to use them effortlessly using only my feet. At this point in pregnancy that's a huge plus, but also benefits any parent who constantly has his or her hands full. 5) The basket storage space at the bottom is roomy enough for my giant backpack diaper bag plus any odds and ends my preschooler brings along and decides he doesn't want to carry. 6) The stroller is extremely compact when folded, so leaving it in my vehicle isn't any trouble at all. I can collapse the stroller easily with one hand and am able to load it into my vehicle one-handed also because it's so lightweight. I can also lift it out and set it up easily with one hand. Again, a crucial feature for those of us with hands that are always full! 7) Once the stroller is collapsed, I love that it stands on it own until I lift it into my vehicle. I don't have to worry about wear and tear from it scraping the concrete repeatedly. 8) I adore the convenience of cup holders! They are sturdy and even hold my 32 oz tumbler. The storage space at the top is adequate in that it's able to hold my big phone and my oversized wallet/key combo in addition to my cup and my kid's sippy cup or bottle. 9) Adding or removing the bar for the infant seat is no bother at all and it can be stored in the basket if you don't want to use it and prefer to use the seat instead of clicking in the infant seat. My 10 month old actually liked having the bar in place even when just using the seat so he could steady himself so leaving it on is also an option. 10) I really appreciate how sturdy the sun shade is on both the stroller and the car seat. I've used strollers before where the sun shade continuously came un-clipped or even when secured properly felt so floppy that it wasn't very useful. The sun shade on both the car seat and stroller are very sturdy and it's clear they will maintain their shape even with normal wear and tear. 11) The straps on the stroller are very easy to adjust to the riders size. I switched the straps length between my 10 month old and large 4-year-old quickly and painlessly. The only feature I missed having on this stroller is the snack tray when using the stroller without the infant seat. After a quick search I found this can be purchased separately. I will be investing in this so that it's easy to keep my little one entertained with puffs and such when we are stuck waiting places. All in all, I am extremely pleased with this set and will be highly recommending it to my friends and family members who are expecting and to those looking for a great stroller that can grow with their child. Chicco provided this product to me in exchange for my honest opinion.
Date published: 2018-09-01
bvseo_sdk, dw_cartridge, 16.1.1, p_sdk_3.2.0
CLOUD, getContent, 68ms
reviews, product
Does the stroller need an additional adapter to install the car seat?
The KeyFit Infant Car Seat Adapter Bar is included with the Mini Bravo Sport Stroller.
Date published: 2022-07-28
Does the nextfit carseat fit in this stoller?
No, convertible car seats are not compatible with strollers. Only infant car seats seamlessly attach to strollers.
Date published: 2022-07-28
What car seat comes with it the Keyfit 30 or 35
The Mini Bravo Sport Travel System comes with a KeyFit Infant Car Seat. The KeyFit is designed for infants between 4-22 pounds and up to 30 inches tall.
Date published: 2022-07-28
Does this car seat require an infant insert for the head?
To provide head support for smaller infants the Head Rest Insert may be used. The head insert must be fastened one slot above where the shoulder straps go through the back rest. Once the harness straps are in the upper most slot, you must discontinue using the head insert. Use the NEWBORN POSITIONER provided for infants who weigh between 4 and 11 lbs.
Date published: 2022-07-28
Are there any accessories available for this stroller? (Ie snack tray)
The Mini Bravo Plus child's tray is compatible with the Mini Bravo Sport stroller. We do not recommend using any after market parts or accessories with our strollers.
Date published: 2022-07-28
Includes KeyFit Infant Car Seat Base?
Yes, the Chicco Mini Bravo Sport Travel System includes the KeyFit infant car seat and infant car seat base.
Date published: 2022-07-28
What is the weight of the stroller and the infant car seat each separately?
The weight of the Mini Bravo Sport stroller is 18.5 lbs. The weight of the Keyfit car seat only (without the base) is 9 lbs.
Date published: 2022-07-28
What is the difference between the mini bravo sport and mini bravo plus travel systems?
Please call our customer service department at 1-877-424-4226 for assistance. We are available Monday through Friday from 8am – 5pm, Eastern Standard Time. One of our customer service representatives will be happy to assist you.
Date published: 2022-07-28
bvseo_sdk, dw_cartridge, 16.1.1, p_sdk_3.2.0
CLOUD, getContent, 17ms
questions, product
You May Also Like