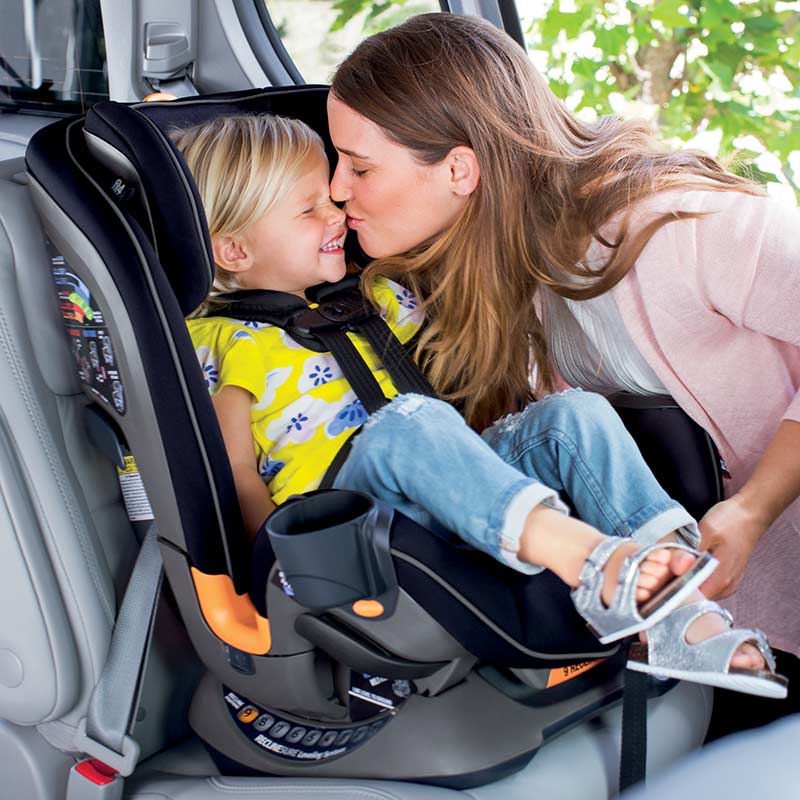 There's a lot to learn as a new parent. From feeding to safety to soothing, there's an overwhelming amount of information to figure out quickly. One area to be thoroughly familiar with is car seats. They're an essential part of your baby gear, and using them safely is of utmost importance. To help, we've compiled a list of the most common car seat rules and questions with all the information you need.
Like everything else your baby touches, car seats get dirty. Sticky fingers, food crumbs, and spit up will at some point require your car seat to have a good cleaning. If your car seat is visibly dirty or has an odor, it's time to clean. The best case scenario is that it just needs a spot cleaning in a few areas. If it's been a while since the last cleaning or if your baby has soiled it in some way, a deep cleaning is in order. Luckily, we have instructions on how to clean a car seat, including what to use and the process for spot cleaning versus a deep clean that requires disassembly.
The short answer is that it depends. If you take care of your car seat, it's likely it can last long enough to be used for multiple children. However, the key is safety. Car seats don't last forever. Check your car seat's date of manufacture (DOM) label or user manual to tell you exactly when that particular car seat will expire, and don't use it beyond that date to ensure the safest seat for your child. Most seats last between 6 and 10 years. For Chicco car seats, refer to this guide:
Infant car seats: 6 years from DOM
Convertible car seats: 8 years from DOM
All-in-one car seats: 10 years from DOM
Harness boosters: 8 years from DOM
Booster car seats: 8 years from DOM
Car seat expiration dates exist to provide an extra level of protection. First of all, as technology evolves, so do safety standards. Expiration dates help ensure that you're not using a car seat that is too old to include the latest safety features. Expiration dates also help you know the age of a product. This is important because over time, through everyday use, car seat components can become worn, fittings may loosen, belts may stretch. And finally, older car seats may have been exposed to long periods of extreme temperatures either in a vehicle or in prolonged storage. For all these reasons, the expiration date on the car seat is meant to help you in your efforts to keep your child passenger safe.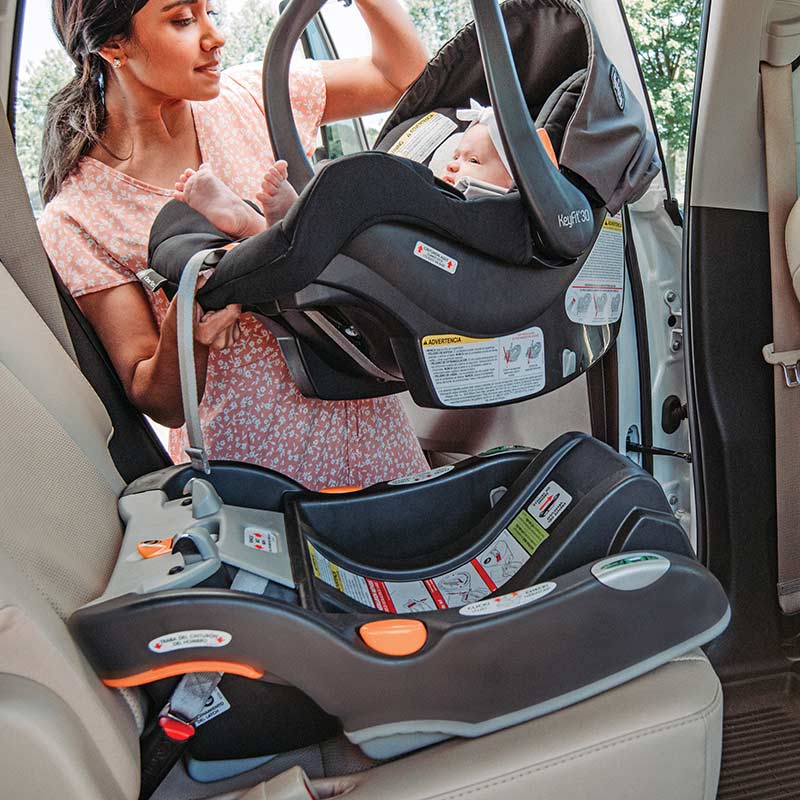 If a car seat hasn't expired, been in a wreck, or accrued damage that resulted in missing or compromised parts, you can use it for another baby. If it does meet any of these conditions, however, it's not fit to be used again. In that case, disassemble it or simply cut the straps and put the pieces in dark trash bags and throw them away so no one attempts to reuse it. Many plastic and metal parts can also be recycled.
Many infant car seats come with inserts to position smaller babies. Anything that comes with the seat from the manufacturer has been tested for safety. It's considered safe to use products that come with that specific car seat, but don't use inserts the manufacturer did not approve, and don't use other items like clothing or blankets to position your baby's head in the seat. You should also note that even approved inserts have a small window of usage. While you should check your insert's label, most are suggested to be removed when the infant reaches 11 pounds.
Your baby should remain in a rear-facing car seat until she reaches the height or weight limit allowed by that car seat's manufacturer. When that limit is met, you can then switch your baby to a forward-facing car seat with a five-point harness and tether. Also be sure you check your state's law regarding rear-facing requirements.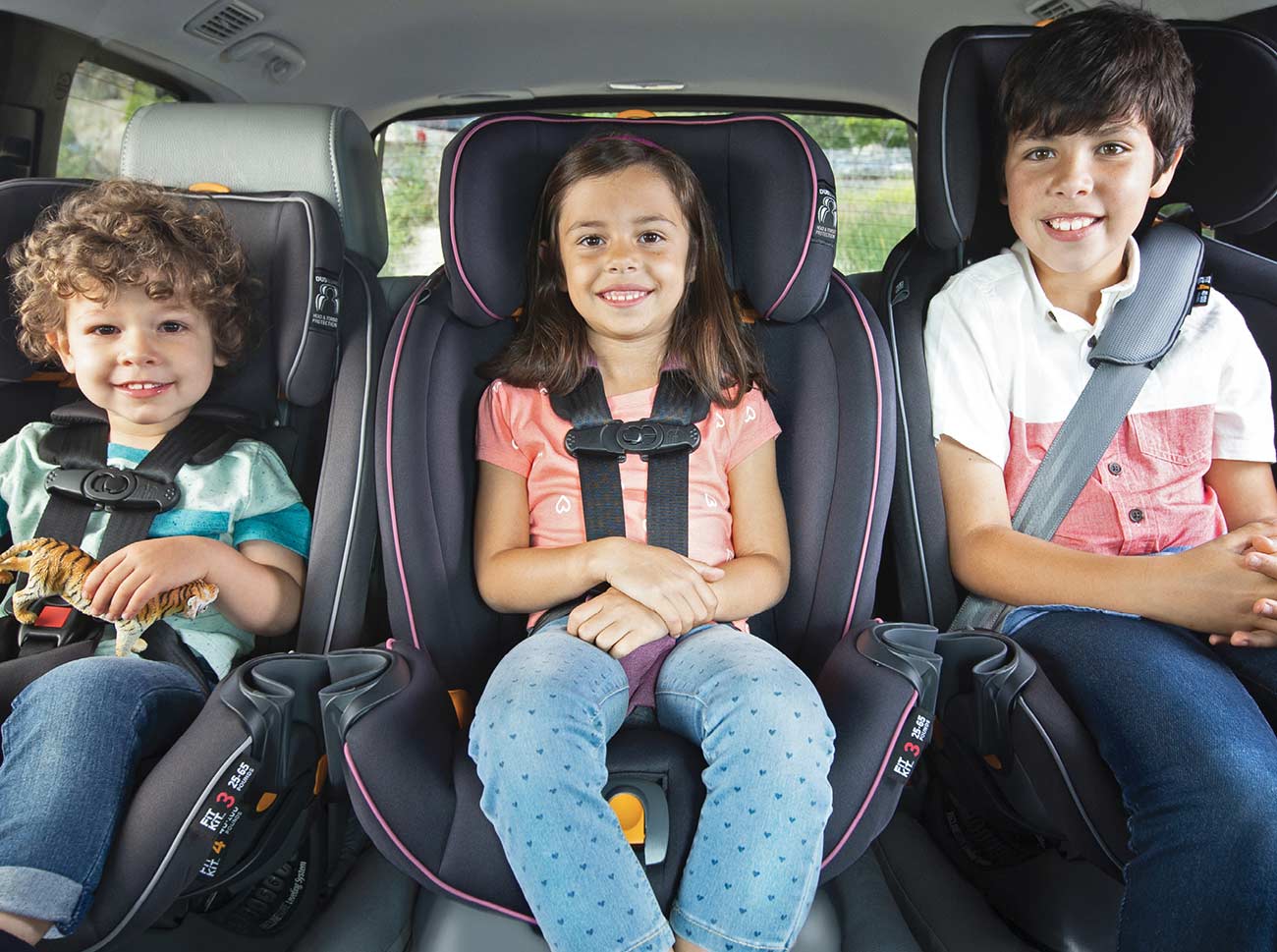 There are a few different types of car seats. The three primary types are:
Rear-facing for infants and toddlers
Forward-facing with harness and top tether for children who meet height and weight requirements
Booster seats for children who are too heavy or too tall for a car seat with a harness
Refer to our guide on how to choose a car seat for the stage your baby is in.
This is definitely a question you want the answer to. Familiarize yourself with the car seat installation instructions provided by the manufacturer for that seat, as well as the recommendations for installation for your vehicle. The seat should not move more than one inch from where it is belted. If you're unsure if you've installed the seat correctly, there are certified child passenger safety technicians that can help. Learn more here.
There are car seat safety laws in every state, and they vary state to state. You can find your state's child safety laws here.
The easiest way to find out about recalls is to register your seat by mailing in the registration card it comes with to the manufacturer. You can also do this online without mailing anything in. The instructions for this will be on the seat's label. Once your seat is registered, the manufacturer will contact you if there's a recall and provide instructions for what to do about it. You may also sign up with NHTSA to register your car seat and receive email alerts about car seat and booster seat recalls from NHTSA.
While it's not recommended, if you know who owned and used the car seat, you can confirm with them that the car seat hasn't been modified, recalled or in a crash. Obtaining a used car seat without knowing its history can expose your child to unnecessary risks. Using a new, highly-rated car seat is the best possible way to maximize your child's travel safety.
Understanding the safety requirements for your child's car seat is critical as a parent. Hopefully the answers above provide some guidance. Remember, always follow your car seat's instructions from the manufacturer, refer to your state's safety laws, and contact a certified car seat safety technician if you're not sure about installation. Safety is the goal above all else.
Chicco can help with other new parent FAQs as well, and our blog is filled with valuable articles on a variety of baby topics. We also have a trusted selection of well-rated car seats and boosters for all child states. Shop our car seat collection here.